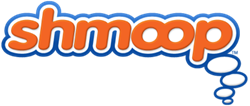 There was a direct correlation [between] how much the students used Shmoop and their scores on the actual AP exam.
Mountain View, California (PRWEB) August 18, 2015
Test prep products are a dime a dozen, but proven results? Not so much. Jefferson Township High School in Oak Ridge, New Jersey knew that all too well. That's why they implemented test prep from Shmoop University, a digital publishing company that aims to make test prep—wait for it—fun. Because when students stop feeling like test drills hurt more than dentist drills, they learn more. Period.
Shmoop (http://www.shmoop.com) offers prep for every AP exam in existence (plus hundreds of other exams), and JTHS used more of 'em than you can count on your fingers and toes combined. The results? An 82% pass rate and 36% increase in tests taken.
Not too shabby.
Need more convincing? Here are some stats. After implementing Shmoop, 21 out of 25 students in Hong Hu's AP Calculus class scored a 5. And the AP French Language and Culture class went from zero (no students taking the exam) to hero (every student taking the exam and half scoring a 3 or higher). AP French teacher Karen Kozlowski noted, "There was a direct correlation [between] how much the students used Shmoop and their scores on the actual AP exam." Direct correlations are nice, aren't they?
JTHS teachers used Shmoop in all sorts of ways. Some had students use the comprehensive review to learn concepts they didn't have to time to cover in class (hello, early U.S. History). Others used drills and practice exams as pre-assessments, homework assignments, or summative assessments. And still others, like AP Spanish teacher Oscar Benavides, incentivized students via Shmoints, Shmoop's virtual currency.
Teachers and students alike noted that Shmoop's practice exams reflected the real deal, helping them feel more prepared for the big day. They also liked the ability to check their answers, receive feedback when they made mistakes, and interface with a user-friendly program...instead of a blue book and a No. 2 pencil. Plus, Shmoop's program allows for individualization of learning so that each student can work at their own pace and focus on the areas where they need the most work.
Kozlowski summed it up: "We love the humor! It makes mastering difficult material so much fun! It doesn't take long for the students to realize how much more confident they feel after using Shmoop." And as they say, confidence makes perfect. Or something like that.
Bulk discounts are available for districts; contact sales(at)shmoop(dot)com for more details.
About Shmoop
Shmoop offers hundreds of thousands of pages of original content. Their Online Courses, Test Prep, Teaching Guides, Learning Guides, and interactive Study Tools are written by teachers and experts and balance a teen-friendly, approachable style with academically rigorous concepts. Shmoop sees 11 million unique visitors a month across desktop and mobile. The company has won numerous awards from EdTech Digest, Tech & Learning, and the Association of Educational Publishers. Launched in 2008, Shmoop makes the magic happen from a labradoodle-patrolled office in Mountain View, California.
AP is a registered trademark of the College Board, which was not involved in the production of, and does not endorse, this product.