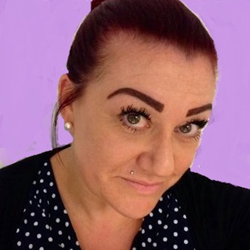 Stuart McClean CIO & Co-Founder of Purple said "We are pleased to welcome Jayne to the ever expanding team as a key member to support the Director's office as well as oversee day to day management of the new Purple HQ"
Chelmsford, Essex (PRWEB UK) 1 September 2015
Business and Technology consultancy Purple, welcome Jayne Munnings as our new Office Manager into its expanding team.
Jayne runs Purple HQ and provides PA assistance to the team.
Jayne has over 11 years' managerial and administrative experience although she has spent the last 4 years gaining valuable experience working within HR.
She has a strong customer service record and is extremely organised and driven. Jayne will be ensuring the smooth day to day running of the Purple office, adding her knowledge and experience to the team.
About Purple Consultancy
Purple give business leaders a holistic view of their people, processes & technology so they can align their operation for success.
Purple was established in 2012 in response to an increased need from small and mid-sized business owners who wanted an impartial and holistic view of their IT needs by commercially astute technologists.
Purple's founders came from large IT and business services consultancies. Typically these organisations would be tied to a select number of IT Partnerships that were not always able to provide the best solutions for the clients they were advising. Additionally, the large IT and business services consultancies were only able to service the needs of larger organisations.