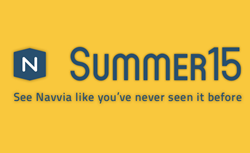 Toronto, Canada (PRWEB) August 17, 2015
Navvia, a leading ITSM software and services company, launched Summer15 for their ITSM software today that includes an all new easy to use interface, branding enhancements to the consultant edition, and an expanded ITSM training curriculum.
Navvia's ITSM software helps organizations implement IT service management processes in the most cost-effective and efficient manner and includes tools to streamline process design and achieve higher quality in service management initiatives of any size.
The new release extends the product making it even easier to use with an all-new drag and drop interface and other features to improve an organization's operational effectiveness.
Also new in the update is the addition of multi- tenancy capabilities for ITSM consultants. This gives consultancies leveraging Navvia for their client engagements the opportunity to have separate instances per client.
"If you're serious about improving the quality of the IT services you deliver to your customers and clients, then you have to look at Navvia" says David Mainville, CEO and Co-founder.
To learn more about the new features and how Navvia can help you improve service delivery visit http://www.navvia.com/summer15
About Navvia
Navvia has been helping the Fortune 1000 take the complexity out of IT service management for more than 15 years. Navvia offers innovative software that is changing the ITSM industry by providing tools, templates, mentorship and training designed to lower your implementation costs, while offering a full range of ITSM consulting services for when you need a little help.