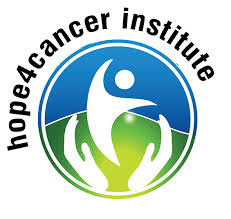 Baja California, Mexico (PRWEB) August 18, 2015
The Hope4Cancer® Institute is pleased to announce that its 2015 clinic expansion and renovation project is now complete, offering a wide variety of new amenities, innovative treatments and an enhanced standard of care for all patients. The clinic now has 21 private in-patient rooms, more than double its previous capacity, with an extra bed for a companion in each room, Hope4Cancer®'s non-toxic protocols are based on the Seven Key Principles of Cancer Therapy™, a treatment philosophy outlined by its Founder and Medical Director, Dr. Antonio Jimenez, M.D., a world renowned figure in the arena on non-toxic cancer therapies.
To sustain its industry-leading doctor- and staff-to-patient ratios, Hope4Cancer® Institute has also doubled its staff of doctors, therapists, nurses, cooks and other support staff to sustain and improve its high standards of personalized care. The staff now includes a full time nutritionist, as well as several on-call consultants covering specializations such as surgical oncology, intensive care, internal medicine, biological dentistry, physical therapy, radiology, neurology, and others. Hope4Cancer remains at the forefront of clinical research and innovation, with the introduction of new selective anticancer and immune therapies such as Rigvir Virotherapy, PNC-27 and Irreversible Pepsin Fraction (IPF). Its treatment protocols are complemented with new devices and assessment technologies such as two new Pulsed Electromagnetic Field (PEMF) machines, Vitalscan and Cyberscan devices, Vibroacoustic therapy units, Ultraviolet Blood Irradiation units, a new hydraulic therapy table and more. Patients will be able to take advantage of the flexibility of several new therapy rooms as well as the convenience of an in-house pharmacy.
Hope4Cancer® has been professionally redesigned to provide patients and their families a positive, energizing and relaxing experience, synergizing their recovery. Many new indoor and outdoor common areas, such as a new sunken living room, encourage patients and their companions to congregate and interact with other fellow patients and staff. The "Garden of Hope", a new indoor garden oasis features a fountain, soothing greenery and comfortable lounge chairs where patients can rest, relax, and meditate. Patients can, at any time, simply step outside to enjoy the Playas beach and boardwalk, but if they want to stay indoors, a sun deck with umbrella-equipped tables and teak recliners provides abundant sunshine and gentle ocean breeze. . Many clinic amenities are geared to provide patients with the most comfortable, healthful experience possible, including a juice bar, an herbal tea bar, an alkaline water hydration station, and more.
The current expansion was in response to growing worldwide interest in evidence-based, non-toxic alternative treatments for cancer patients. The Hope4Cancer® Institute is in a unique position to serve this need through its offerings of leading edge selective therapies in combination with time-tested natural treatments. Ty Bollinger, well known cancer advocate, author and founder of the Truth About Cancer organization, recently visited Hope4Cancer® Institute to interview Dr. Antonio Jimenez, his staff and patients with the objective of featuring the clinic to countless patients searching for a chance to overcome cancer. Last year, Dr. Jimenez was featured in the Truth About Cancer's "Quest for the Cures … Continues" docu-series and will also be featured in the "Global Quest for the Cures" series, due to air in Fall 2015.
As more patients explore alternative and natural cancer treatments, the Hope4Cancer® Institute will continue to upgrade its protocols and amenities to ensure that they receive the highest quality and affordable treatment. For more information, please visit http://www.hope4cancer.com.
Company/Organization Info: The Hope4Cancer® Institute is located in Baja California, Mexico near the US/Mexico border. Founded by Dr. Antonio Jimenez, M.D. in 2000, the organization offers Rigvir® Virotherapy, Sono-Photo Dynamic Therapy, Bio-Immunotherapy, Hyperthermia and more. The Institute brings realistic hope to patients at all stages of cancer, including those who have been refused further treatment by conventional medicine practitioners.
Contact Information: For more information, please contact info(at)hope4cancer(dot)com or call 1-888-544-5993.