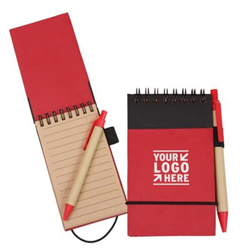 Brands participating in America Recycles Day will be seen as caring corporate citizens
West Palm Beach, FL (PRWEB) August 27, 2015
November 15th is America Recycles Day, a national initiative of Keep America Beautiful, the nation's leading nonprofit organization that promotes building and sustaining vibrant communities. America Recycles Day is the only nationally-recognized day dedicated to encouraging Americans to recycle and use recycled products.
Recycling is the process of collecting and processing materials that would otherwise be thrown away and subsequently turning them into new products. There are many benefits to recycling and using recycled products, such as reducing the amount of waste sent to landfills, conserving natural resources, saving energy and reducing greenhouse gas emissions that contribute to global climate change. The United States Environmental Protection Agency (EPA) estimates that recycling and composting efforts in 2013 saved 1.1 quadrillion BTU of energy, the equivalent of energy consumed by over 10 million U.S. households in a year.
There are many ways for businesses to participate in America Recycles Day, and the time to prepare recycled promotional products to be ready for November 15th is now.
Businesses can:

Organize or sponsor an event that promotes education about recycling – educating would-be recyclers about what items are recyclable in their communities, and when, where and how to recycle different items
Host an in-office challenge that offers a prize to the individual or department that recycles the most materials between now and America Recycles Day
Organize or sponsor a recycling collection event that encourages local residents to bring in recyclable items such as mobile devices, electronics, batteries or ink cartridges
Companies engaged in these events can further the recycling cause by working with an EmbroidMe Resource Center to develop custom products emblazoned with their logo and made from recyclable materials, and passing them out to attendees. For more information about hosting or attending an America Recycles Day event visit http://americarecyclesday.org/.
Businesses interested in mounting an America Recycles Day promotional marketing campaign must design and order their products now to be ready by November 15th.
EmbroidMe features many items made from recycled materials to pass out to attendees of America Recycles Day events. They include pens, koozies, eco tote bags, appointment calendars and pocket sliders that feature hints for recycling. Places of business that promote an in-office challenge to recycle can reward the most prolific recyclers with paperweights made from recycled materials. All recycled promotional products can be imprinted with business logos. All such products – and many more – are available from one of the hundreds of EmbroidMe Resource Centers around the world.
Christine Marion, Director of Retail Operations for EmbroidMe, says: "Brands participating in America Recycles Day will be seen as caring corporate citizens. Whatever role a business or organization decides to play in this nationally-recognized day, EmbroidMe offers the ability to customize products that will convey the message that your brand cares about promoting a sustainable future."