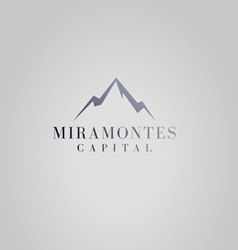 "We've been able to use all the life experiences of all these [retirees]…and all those family members who count on us. [Their] experience has brought us to where we are today."
Costa Mesa, CALIFORNIA (PRWEB) August 20, 2015
Miramontes Capital announced the opening of its new offices in Costa Mesa, central Orange County. The firm, specializing in retirement guidance, provides highly customized investment and financial planning assistance through a dedicated service model that heavily revolves around clients.
Introducing themselves as "Architects of Your Meaningful Life", Miramontes Capital is an independent registered investment advisor (RIA) founded with a mission to always guide, lead and support clients towards achieving their meaningful life objectives. They offer a comprehensive range of services, including a suite of retirement and financial planning services, portfolio analyses, estate planning, and even accounting services.
Backed by Charles Schwab, custodian to independent advisors for over 25 years, Miramontes Capital present a two-fold service model based on customer communication and a dedication to education. Clients of Miramontes Capital enjoy regular portfolio updates, 24/7 account access, 100% paperwork assistance, client breakfasts, frequent conferences (up to twelve in the first year), and insightful market updates.
Employees of Verizon Wireless®, Chevron®, Southern California Edison®, and Southern California Gas Company®, will take further interest in the fact that Miramontes Capital has gathered ample experience in working with their companies' benefits packages over time. This allows the team to offer clients retiring from these companies more specific advice that relates to their situation.
Founder Sid Miramontes attributed the firm's great success with portfolio and retirement planning to the large number of clients that he and his team have helped over his career: "We've been able to use all the life experiences of all these [retirees]…and all those family members who count on us. [Their] experience has brought us to where we are today." "The main goal for us," Miramontes added, "is to help our clients achieve their most meaningful life."
About Miramontes Capital, Inc.
Sid Miramontes has worked in the financial sector since 1995. As a retirement planner, he has been able to assist more than 1400 people through the retirement planning process. He holds Series 7, 63, and 65 licenses, and both Life Insurance Licensure and Securities State Registration for California as well as more than a dozen other states. He holds a number of awards and distinctions, most notably making the annual Barron's Top Financial Advisors list three times.