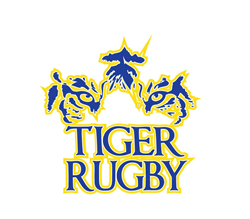 "The USA Rugby Team, the defending Olympic Rugby Gold Champions return to the pitch in the 2016." - Coach James Walker, Tiger Rugby
Cincinnati, Ohio (PRWEB) August 17, 2015
Rugby in the USA is exponentially growing in the USA. This growth has revitalized this newly crowned Olympic sport. The Tiger USA Rugby Team is currently training in Columbus, Ohio and striving to represent the USA in the 2016 Olympics for the sport of Rugby. Visit TigerRugby.com and see how preparations for the 2016 Olympics are progressing. Think you can make the team, want to learn more or just want to show your support connect with Tiger Rugby as we build the USA 2016 Olympic Rugby Team
Did you know:
That Rugby will be returning to the Olympics in 2016
The defending Olympic Gold Medal Team is the USA
With the talent on the 2016 USA Team, a Gold Medal repeat is not out of the question
The USA Rugby Team is forming and developing in Columbus, Ohio
Superstar Perry Baker (for Philadelphia Eagles WR) is coming through the Tiger Rugby system to play in the Olympics
Interesting Statistics
In the last 5 years the sport of Rugby has grown over 81%
Rugby has been named the fasted growing team sport in the USA
American Football has dropped 21% over the same time period
More youth are getting engaged with Rugby
Huge trend in College D1 Football to cross over to Rugby
NFL Players turned Rubgy Stars:
Amad Green, Green Bay Packers
Andrew Hawkins, Cleveland Browns
Perry Baker, Philadelphia Eagles
Nate Ebners, New England Patriots
Rugby professional players are also trying their hand at Football: Jarryd Hayne signed with San Francisco 49ers
BONUS:
Teams like the Seattle Seahawks in the NFL are improving their tackling skills by adopting and eduction the Rugby style tackle. http://www.seahawks.com/news/2014/07/28/pete-carroll-tackles-serious-issue-instructional-video.
Please consider doing a story on these young men as they pursue their dream of Olympic Gold! There is the team approach highlighting Tiger Rugby, the individual approach with the blossoming star like Perry Baker or it could be a youth focus where the growth of Rugby has become explosive.
Please contact Ed McMasters for more information, to schedule a facility tour or to hold an interview with the team or an individual.