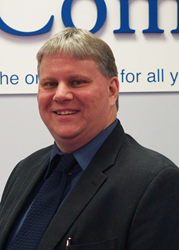 The custom server market is growing faster than almost any other technology sector.
CHICAGO (PRWEB) August 20, 2015
Ace Computers, one of the leading custom server builders in the U.S., and affiliate Ace Technology Partners are both announcing server-related advances.
Ace Technology Partners just received a major order for custom servers from the U.S. Air Force through the company's NETCENTS 2 contract. This builds on a year of outstanding contract sales for both NETCENTS 2 and SEWP V. The two contracts combined have a total potential value of over $44 billion and authorize Ace Technology Partners to offer custom servers.
John Samborski, CEO of both affiliates said, "We've been very busy with HPC orders lately and custom server orders have also increased. Of course those two contracts are responsible for much of this business, but our private sector business is also performing very well."
According to InfoWorld, none of this is surprising considering that the custom server market is growing faster than almost any other technology sector, with a 47.2.percent increase in 2013 alone and the figure for 2015 expected to be even higher. This market is growing in tandem with resource-intensive HPCs and supercomputers, which require increasingly powerful, customized servers—basically what Ace Computers is experiencing.
Ace Computers' Vice President Marc Fertik added, "We are starting to see more interest in quad socket systems built around the Intel Xeon E7-4800/E7-8800 v3 and the Intel Xeon E5-4600 v3 platforms. They offer significant processing power for virtualization in applications where the end user needs to run many virtual machines on a single physical machine. They also support very large memory configurations of 6TB and 3TB respectively using 64GB LRDIMM. We have sold both of these types of systems recently to a wide range of clients-both public and private sector."
Through NETCENTS 2, in addition to servers, products that Ace Technology Partners is authorized to sell include storage, networking equipment, peripherals, multimedia, software, and identity management/biometric hardware and software.
The SEWP V Group C contract authorizes Ace Technology Partners to also provide desktops, and workstations; and associated services such as installation, training, maintenance, and warranty protection. Both of these contract terms are still in their infancy.
Ace Computers currently holds the following contracts: SEWP V, GSA, NITCP, DOS (Department of State), WSIPC, PEPPM, State of Wis., State of Ga. Ace Technology Partners currently holds the following contracts: NETCENTS 2, SEWP V, and NASPO ValuePoint (formerly WSCA). Both affiliates are Woman-Owned Small Businesses. Channel partners include Intel, Supermicro, NVIDIA, Mellanox and Samsung among others. In addition to their Greater Chicago headquarters, Ace Computers/Ace Technology Partners has locations in New Jersey, Pennsylvania, Virginia, and most recently Arizona. To contact either company, call 1-877-223-2667 or 1-847-952-6900; visit http://www.acecomputers.com and http://www.acetechpartners.com.
###