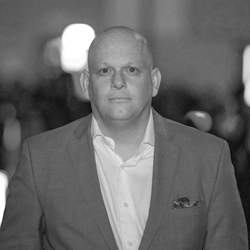 We are honored to be supporting another world class conference
Toronto, Canada (PRWEB) August 18, 2015
AllThingsITSM, a media property targeting the business of IT, IT service management (ITSM), project management, IT security, and general technology topics, will be attending Service Management 2015, itSMF Australia's National Conference, conducting interviews with industry executives and leaders.
The AllThingsITSM global podcast team for this event consists of industry experts with permanent host Kirstie Magowan, industry veteran and alumni host Ivor Macfarlane, frequent host and global expert Suresh GP and Tristan Boot, consummate ITSM professional and longtime itSMF NZ President.
"We are very excited the AllThingsITSM podcast will recording at, and contributing to, the Australian itSMF annual conference. The participation of the podcast is very exciting for the event and having the AllThingsITSM podcast at your event has become one of the hallmarks at significant IT conferences globally," said Kathryn Howard, board member, deputy chair at itSMF Australia.
"When asked to be part of the event, our team was very excited. We were eager to contribute and to continue delivering quality content to the industry at large. The Australian event is a great one for the ITSM community, and we would not miss the opportunity to capture some of those moments on the podcast," said William Goddard, founder of AllThingsITSM.
AllThingsITSM will add an additional voice to this highly anticipated industry event by extending the conversation to a worldwide audience. Those interested can follow the conversation on Twitter via @AllThingsITSM or #SMconfAU. The global podcast will also be made available to those not in attendance via the AllThingsITSM YouTube channel, SoundCloud, social media and the AllThingsITSM website.
About AllThingsITSM
AllThingsITSM was created to satisfy the different needs of a diverse marketplace via one convenient and easy to remember name. With a constant flow of new thought-provoking content from almost 50 industry leaders, a technology directory broken down into simple categories, global events calendar, jobs board and a global ITSM podcast, this web property has quickly gained a strong reputation for delivering value to the global IT community.