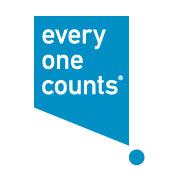 San Diego, CA (PRWEB) August 18, 2015
Everyone Counts, the leader in election modernization, is pleased to announce that the State of Ohio has certified the eLect® electronic poll book. Designed to electronically check in a voter at a polling station, the eLect poll book features an intuitive interface, easy-to-read buttons and efficient navigation, vastly speeding up the check-in process thereby reducing wait times. Built on the eLect Admin election management system, the eLect poll book combines a Software as a Service delivery model with commercially available tablets to ensure an economical and perpetually state-of-the-art system. The announcement coincides with the Ohio State Legislature appropriation of $12.7 million for county governments to upgrade to e-poll books.
"We are extremely excited about our product as it offers Ohio a complete poll station management system," said Timothy Vlach, Poll Book Product Manager. "The judgement for full certification allows us to partner with the counties to improve the voting experience."
The Ohio Board of Voting Machine Examiners certified eLect electronic poll book, confirming that it meets Ohio's rigorous certification standards. Ohio is one of a few states that requires poll books to be tested to State defined levels by an accredited lab ensuring equipment of only the highest-integrity is made available to the counties.
A unique advantage to Everyone Counts' poll book over other electronic poll books is that it is powered by software that can be updated as county's needs change. The eLect electronic poll book is part of the eLect suite of voting solutions, including voter registration, in-person and remote voting, and election night reporting, allowing counties to seamlessly integrate other election modules as desired.
###
Everyone Counts was founded to modernize global elections with a secure, transparent software-based voting solution. Everyone Counts has built a team of internationally recognized election administration and technology experts to develop eLect®‒the world's first and only perpetually state-of-the-art, universally accessible election administration and voting system. Used by voters in more than 160 countries, eLect has become the industry standard in security, integrity, flexibility, and reliability through its unique Software as a Service (SaaS) delivery model. To learn more visit http://www.EveryoneCounts.com.