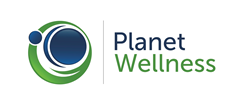 Virginia Beach, VA (PRWEB) August 20, 2015
Everyone has been affected by cancer in some way. This Cancer Prevention Workshop hosted by Planet Wellness will educate attendees about cancer, its causes and how it is best prevented.
To learn about the six items required for cellular health, register for the Cancer Prevention Workshop this Saturday, August 22 by calling 757-410-2793.
The workshop will be held at 1409 Kempsville Rd., Suite A from 10:15am to 11:30am.
Registration is now open. There are only 10 spots remaining.
About Planet Wellness
Planet Wellness specializes in healthy living by obtaining and maintaining hormonal balance in the body. Dr. Chad Jenkins is the founder and lead doctor of the practice. Their services include both chiropractic care and weight loss.