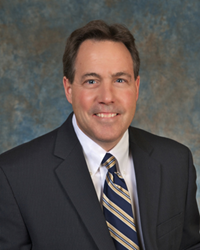 WASHINGTON, D.C. (PRWEB) August 19, 2015
Brian Whelan, Executive Vice President of Sika Corporation – Roofing and Flooring, recently was named chair of the newly-elected board of directors for the Center for Environmental Innovation in Roofing (CEIR).
Whelan, along with the three other members of the board, will be tasked with guiding the organization's industry leadership in promoting environmentally responsible roof systems.
"I'm honored to be elected by the members to serve as their chair for the next year," Whelan said. "It is an exciting time to be a part of the center as we pursue regulatory and codes initiatives touting the benefits of high performance roof systems."
CEIR participates in the development of U.S. standards and codes relating to roofing. Through committee work, the new board of directors and members will seek to incorporate the center's RoofPoint™ certification program into national building construction standards. CEIR's ANSI Task Group will work to achieve ANSI certification for the RoofPoint Guideline for Environmentally Innovative Nonresidential Roofing, and its ICC Task Group will develop and support roofing industry-beneficial model code updates that promote environmentally-friendly roof systems.
"We welcome engaged experts and companies from throughout the various sectors of the industry who are interested in being a part of these important discussions shaping environmental messaging and educational activities for the entire roofing industry," said Shawn Swearingen, Executive Director of CEIR.
ABOUT THE CENTER FOR ENVIRONMENTAL INNOVATION IN ROOFING (CEIR)
The Center serves as a forum for the common causes of the roofing industry and promotes the roofing knowledge base, and the development and use of environmentally responsible, high performance roof systems. The Center strives to be the premier organization supporting environmentally friendly, high performance roof systems. CEIR serves as the clearinghouse of information pertaining to energy, the environment, and roofing. Performing science-based advocacy on the industry's behalf, CEIR ensures a favorable market climate for energy efficiency and renewable technologies.
SIKA AG CORPORATE PROFILE
Sika AG, located in Baar, Switzerland, is a globally active specialty chemicals company. Sika supplies the building and construction industry as well as manufacturing industries (automotive, bus, truck, rail, solar and wind power plants, façades). Sika's product lines feature high‐quality concrete admixtures, specialty mortars, sealants and adhesives, damping and reinforcing materials, structural strengthening systems, industrial flooring, as well as roofing and waterproofing systems. Worldwide local presence in 80 countries and more than 16,895 employees link customers directly to Sika and guarantee the success of all partners. Sika generated annual sales of CHF 5.57 billion in 2014. For more information about Sika Corporation in the U.S. including Canton, MA, visit http://usa.sarnafil.sika.com/.