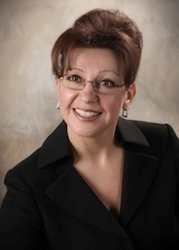 Shelby Township, MI (PRWEB) August 20, 2015
Strategic Practice Solutions (SPS) is pleased to announce the release of their latest e-book, 5 Steps to Dental Practice Success. Written by Tricia Casasanta, the e-book acts as a comprehensive guide for dentists who want to grow an existing dental business, build a winning team and master dental practice management.
Download now. Visit http://hubs.ly/H014lf40
While the secret practices revealed in the book are insightful, they're also practical; Ms. Casasanta realizes that dentists go to school to learn dental techniques, not how to run a dental practice/business. As such, 5 Steps to Dental Practice Success focuses on step-by-step and easy-to-follow methods for dentists to see growth in their practice and personal income.
While the details of each step cannot be fully understood without reading the book, a brief primer into Ms. Casasanta's five steps follows:
STEP 1 – Take the pulse of the practice
STEP 2 – Hire and develop rock-star team members
STEP 3 – Create standard systems and procedures
STEP 4 – Embrace and utilize technology
STEP 5 – Make marketing a system
Ms. Casasanta first urges dental practice owners to take the pulse of the practice. In other words, determining where the practice can improve, its hidden potentials, and what's already working well is key.
From there, the e-book suggests that dental practices hire and develop rock-star team members and implement a Performance Improvement Model (more details contained within the e-book's pages).
The third key part of dental practice management focuses on the fact that a dental practice must create business systems and standard operating procedures. This step involves identifying key performance indicators and training personnel and staff accordingly.
Fourth and fifth, Ms. Casasanta urges her readers take advantage of technological use and opportunities, and to implement a marketing system. These two final steps provide an inclusive and all-embracing conclusion to the best practices for dental practice success and prosperity within a dental practice system.
Visit http://hubs.ly/H014lf40 to download the complimentary e-book.
STRATEGIC PRACTICE SOLUTIONS is a Michigan-based company that is a leading provider of dental practice management consulting, coaching, and training in the Midwest. Since 2009, SPS has been providing dental practices with the knowledge, skills, and personal coaching necessary to improve revenue, leadership, staff communication, and client satisfaction. SPS offers a variety of training, seminars, certifications, and workshops including, Everything DiSC: a Wiley Brand for new and existing dental practices in Michigan from Cities as far east as Saint Clair Shores to cities as far west as Holland and surrounding areas including Ohio, Illinois, Indiana and Canada. Spark Change. Learn more at http://www.strategicpracticesolution.com.