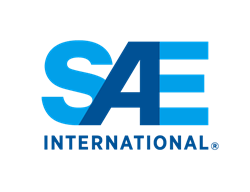 Based on the list of talented SAE International Members that were nominated for the 2015 award, we are fully expecting to see another exceptional group of worthy candidates for the 2016 program. - Matt Creech, SAE International
WARRENDALE, Pa. (PRWEB) September 09, 2015
The nomination process officially opened today for the New Faces of Engineering – Professional Edition program. Developed by DiscoverE and supported by SAE International, New Faces is a global initiative that strives to promote the accomplishments of young engineers (age 30 or younger) by highlighting their engineering contributions and the resulting impact on society.
Each year, a new class of New Faces nominees and award winners are chosen. The nominees from each participating society will be announced during Engineers Week (February 21-27, 2016). All winners, including one member selected from SAE International, will be featured in a variety of different media channels and on DiscoverE's website.
"We are extremely proud to be participating in the New Faces program again this year," said Matt Creech, Business Unit Leader, Membership and Sections, SAE International. "Based on the list of talented SAE International Members that were nominated for the 2015 award, we are fully expecting to see another exceptional group of worthy candidates for the 2016 program."
The deadline for New Faces nominations is Friday, November 20. Eligibility requirements for nominees include:

Must be a member of a participating professional society.
Must be 30 years of age or younger as of December 31, 2015, to apply for the 2016 program.
Must have a degree in engineering from an ABET Accredited (EAC) U.S. college or university, or from an equivalent international educational institution.
Nomination forms must include two formal headshots (one black and white; the other in color). One additional "action" photo (e.g., shows applicant on the job, in training, or in the classroom) is optional.
For additional information about the eligibility requirements or how to nominate someone for the award, please visit DiscoverE's website.
SAE International is a global association committed to being the ultimate knowledge source for the engineering profession. By uniting over 137,000 engineers and technical experts, we drive knowledge and expertise across a broad spectrum of industries. We act on two priorities: encouraging a lifetime of learning for mobility engineering professionals and setting the standards for industry engineering. We strive for a better world through the work of our philanthropic SAE Foundation, including programs like A World in Motion® and the Collegiate Design Series™.