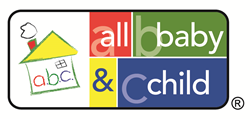 It is an endless ocean of everything baby! Literally as far as an eye can see.
San Antonio, Texas (PRWEB) August 19, 2015
All Baby and Child Corporation is pleased to announce that its 2015 ABC Kids Expo will again take place at the Las Vegas Convention Center from October 18 - 21, 2015. The ABC Kids Expo is the largest trade event in the Western Hemisphere for the baby and juvenile category, and ranks as the 47th largest expo in North America regardless of industry. The event draws nearly 15,000 people each year from all over the world and occupies about one million feet of exhibit space.
For manufacturers, the ABC Kids Expo provides an annual platform to unveil the latest and greatest new products and product line extensions in front of independent retailers, online and mass retail buyers. The show also provides entrepreneurs and inventors an opportunity to introduce their new ideas and products to the industry at large.
"ABC has become the must-attend event of the year for the US market," said Larry Schur, President of All Baby & Child Corporation. "It's the one venue where industry media, retail buyers, independent retailers and manufacturers come together on an annual basis."
Once again, ABC Kids Expo will partner with the Juvenile Product Manufacturers Association (JPMA) for the innovation awards competition. JPMA receives more than 100 submissions from among ABC Kids Expo exhibitors for consideration as one of the most innovative products on the market today.
New this year, the Expo is making an effort to provide consumers with "insider access" to the trade only event. On Monday October 19, Jamie Grayson, an industry celebrity and baby gear expert known as The Baby Guy NYC, will again be facilitating a TweetUP where consumers can be a part of the action via Twitter.
All Baby & Child Corporation will also introduce a new scholarship program at the 2015 ABC Kids Expo, benefitting children of specialty store retailers, industry manufacturers and their employees. More details on the six educational scholarships will be revealed at the show itself, and the actual scholarships will be awarded at the ABC Spring Educational Conference and Trade Show in Tampa, Florida in May 2016.
"We will be awarding two $3,000 and four $1,000 scholarships, for which retailers, manufacturers, their employees and dependents will be eligible," added Schur. "We've dedicated these scholarships in the names of Gene Francis and Mike Schaffer, who were instrumental in the development of the ABC Organization and Expo."
About ABC Kids Expo:
ABC Kids Expo is produced by All Baby & Child Corporation, which is a non-profit 501 (c) (6) organization. The show is currently in its 13th year. In addition, All Baby & Child Corporation produces the annual Spring Educational Conference & Trade Show and international pavilions in partnership with renowned events in the UK, Shanghai and Singapore. As a non-profit corporation, All Baby & Child Corporation has, over the years, donated millions of dollars to children's charities. Current recipients of funding include First Candle, Cribs for Kids, Our Military Kids and Kids in Distressed Situations (KIDS). The new recipient this year is the Pediatric Cancer Research Foundation. Additionally, KIDS receives thousands of dollars of in-kind donations each year from All Baby & Child event exhibitors. The ABC Kids Expo event has consistently received awards for one of the fastest growing events nationwide. For more information, visit http://www.theabcshow.com.