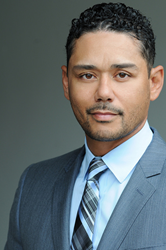 Entrepreneurs, and especially millennials, look to us for help in setting up payment services and also extending these services when it's time for them to do business around the globe.
Los Angeles, CA (PRWEB) August 18, 2015
Payscout, Inc., a leading global merchant service provider that specializes in helping companies do business all over the world, was recognized by Inc. magazine as one of the fastest-growing private companies in the United States. In the 2015 Inc. 500 rankings, Payscout placed #434 overall, which represented a jump of nearly 2,000 compared to the company's 2014 ranking of #2,416. Payscout also ranked #24 in the national financial services category, with both distinctions placing the company near other ultra-high-performing national companies.
The Inc. 500 list represents the top ten percent of the overall Inc. 5000 list of fastest-growing U.S. companies published each year. The Inc. 5000 lists companies that are U.S.-based and privately held, ranking them according to the percentage of revenue growth they've experienced over a three-year period. Payscout's 2015 ranking recognizes three-year sales growth of 1,078%.
Per Payscout CEO Cleveland Brown, in emphasizing the importance of rapid growth, Inc. calls attention to key characteristics of today's economy: entrepreneurialism, and the potential to scale up a successful model. In the case of Payscout, the company has focused from the beginning on two primary goals:
1. Helping entrepreneurs capitalize on the boom in global eCommerce, as well as educating those entrepreneurs—as well as the public—on the opportunities and risks presented by emerging markets.
2. The present need for experienced merchant service providers to help a growing world of entrepreneurs effectively manage risk and realize opportunities.
Brown notes that the attention generated by Payscout's repeated appearances in the Inc. 5000 listing has created a number of high-profile speaking opportunities, as well as media attention such as his recent inclusion in a Forbes special supplement on international entrepreneurialism.1 Above all, however, Brown points out that the recognition of Payscout's recurring appearance on the Inc. 5000 list helps the company to further its mission to support entrepreneurial dreams one transaction at a time and to sustain the growing trend toward entrepreneurialism, which shows no sign of abating.
Indeed, among the youngest and most rapidly growing segment of today's workforce—the millennial generation (or people aged roughly 20 to 34)—entrepreneurialism is not only on the increase, it is seen as a primary objective. In a survey of millennial career goals conducted late last year by Bentley University, only 13% of respondents said their career goal involved climbing the ladder at a large, established firm to become CEO or president. In contrast, fully two-thirds, or 67%, said that their goal involved starting their own business.2
The millennial generation isn't waiting to act on that desire, either. A more recent study, conducted by Boston-area Babson College, found that nearly a fifth, or 18%, of millennial-age respondents were starting or running new businesses. Nor is this urge confined to the young; the same study showed that across all age groups, rates of entrepreneurship climbed to nearly 14% in 2014, from a post-recession bottom of 7.6% in 2010.3
"Entrepreneurs, and especially millennials, look to us for help in setting up payment services and also extending these services when it's time for them to do business around the globe," said Brown. "In working with our customers, we see that the qualities needed for success in today's world—focus, critical thinking, tolerance for risk, clarity, responsibility, and empathy—are well-understood and valued by entrepreneurs. We believe the sky is the limit for this generation of business leaders, and we make it a major part of our mission to help them realize their dreams."
About Payscout, Inc.:
"Payscout Supports the Entrepreneurial Dream One Transaction at a Time."
Payscout is a global merchant service provider (MSP) and payment service provider (PSP) with tier-one bank sponsorships in the United States, Latin America, the Caribbean, Asia-Pacific and Europe. Serving small to medium-sized businesses (SMBs) and enterprise companies alike, Payscout offers payment processing solutions for brick-and-mortar and eCommerce transactions. The company has earned acclaim as a new-generation provider of merchant banking services, specializing in online/eCommerce retailers with a predominant proportion of card-not-present (CNP) transactions; and it is one of the few providers to deliver a true global payment solution that encompasses all merchant risk verticals. Customers can access Payscout's credit card processing services via a state-of-the-art, web-based user portal and through direct interactions with highly-trained experts. In addition to supporting thousands of clients across a multitude of industries and all 50 states, Payscout maintains global partnerships with VISA USA, Bank of America Merchant Services, VISA Europe, VISA Latin America, VISA Asia Pacific, MasterCard Worldwide, China Union Pay, Deutsche Bank, First Data and Payscout Brazil. Payscout was recognized as one of America's fastest-growing privately held companies in 2014, ranking #2,416 on Inc. magazine's Inc. 5000 list. Within the financial services industry, Payscout placed #140 nationally and #24 in California. For more information, visit http://www.payscout.com.
1. "Creating Wealth—A Survey of Entrepreneurs Worldwide: Their Insights. Their Challenges. Their Needs," Forbes Insights/Societe Generale Private Banking, April 2015. forbes.com/forbesinsights/entrepreneurs_worldwide/index.html.
2. Ashgar, Rob, "Millennials Are The True Entrepreneur Generation," Forbes, Novem-ber 11, 2014. forbes.com/sites/robasghar/2014/11/11/study-millennials-are-the-true-entrepreneur-generation/.
3. Rogers, Kate, "Why more millennials are bullish on entrepreneurship," CNBC, February 3, 2015. cnbc.com/2015/02/03/why-more-millennials-are-bullish-on-entrepreneurship.html.