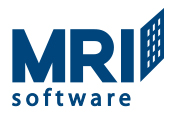 They are able to respond to our unique business needs quickly and efficiently
SOLON, Ohio (PRWEB) August 18, 2015
MRI Software, a global leader in property and investment management solutions, has signed an agreement with Garden Communities to implement MRI's VaultWare apartment marketing and reservation solutions.
Garden Communities manages more than 30,000 units across the United States, primarily in New Jersey and New York, with additional properties in Florida and California.
Key to the agreement with Garden Communities was MRI Software's ability to easily customize its product, allowing Garden Communities to showcase their units in a way that best fit their needs. MRI's flexibility in providing this customization, as well as the ability to implement a phased roll-out, were instrumental in the company choosing MRI as their preferred property software provider.
"MRI Software has been an exemplary collaborative business partner to us," said Steven Lefkowitz, Controller for Garden Communities. "They are able to respond to our unique business needs quickly and efficiently and we look forward to a continued partnership with them for years to come."
For more information about MRI's solutions visit mrisoftware.com.
About MRI Software
MRI Software LLC is a leading provider of innovative software solutions for the global real estate industry. MRI delivers a comprehensive and truly configurable solution, from property-level management and accounting to the most complex, long-range financial modeling and analytics for both the commercial and multifamily real estate markets. As a leading provider of real estate enterprise software applications and hosted solutions, MRI leverages over 40 years of business experience to develop long-term successful relationships with its clients. Founded in Cleveland, Ohio, U.S.A., the company has offices in Toronto, London, Sydney, Singapore, and Hong Kong. For more information, please visit mrisoftware.com.
About Garden Communities
Garden Communities was established in 1954 and has been offering a wide variety of rental apartments throughout the northeast ever since. Garden Communities prides themselves on their ability to continually expand, providing new communities in needed locales while constantly improving existing properties. Garden Communities makes every effort to place their communities in ideal locations allowing residents access to extensive shopping, entertainment, the best schools in the area and recreational activities for all ages. Transportation to and from rentals is a top priority. With locations close to all major highways and easy public transportation to New York City, Garden Communities properties are a commuters dream. For more information, please visit gardencommunities.com