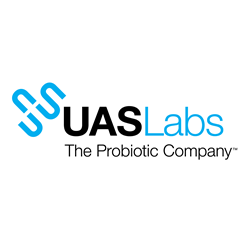 Wausau, WI (PRWEB) August 19, 2015
The facility recently expanded from 15,000 to 45,000 square feet to accommodate the demand for UAS Labs to manufacture some of the finest probiotic brands in both US and international markets.
"We are extremely proud of all the effort and financial support we have invested into our facility dedicated to probiotic supplements. We are confident that our facility is second to none globally, enabling UAS Labs to produce the highest quality and efficacious probiotic based supplements," stated Kevin Mehring, CEO of UAS Labs.
UAS Labs' multi-million dollar investment in quality systems, advanced laboratories, and state-of-the-art manufacturing suites have made it the go-to company for the highest quality probiotic supplements. Their facility features fully integrated temperature and humidity controls that are monitored throughout the manufacturing process to ensure maximum cell viability. This expansion has also led to UAS Labs rapidly adding to their growing team of scientists, researchers, and quality technicians.
About UAS Laboratories:
Founded in 1979, UAS Labs LLC has delivered the highest quality, science-backed probiotics to the natural products marketplace for more than thirty years. Strictly dedicated to probiotic manufacturing, UAS Labs is committed to designing innovative and effective formulations including strains such as L. acidophilus DDS®-1and the patented LRC™ for cholesterol support. UAS Labs products are sold to private label customers and as ingredients to manufacturers in the U.S., Canada, and over 55 other countries. This GMP and organic certified company is fully integrated from formulation through manufacturing, packaging and marketing, and adheres to the highest quality standards.