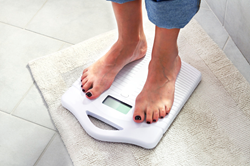 Rolling Meadows, Ill. (PRWEB) August 18, 2015
People unhappy with carrying extra weight, the texture of their skin and wrinkles around their eyes have plenty of company – and plenty of options.
The top three cosmetic concerns for consumers – measured in a recent survey by the percentage of respondents who indicated being somewhat to extremely bothered by certain conditions – were excess weight (88 percent), skin texture and/or discoloration (72 percent) and lines and wrinkles around and under the eyes (69 percent).
Solutions for those concerns and others are offered by American Society for Dermatologic Surgery members, who routinely address those areas of consumer angst.
For the top concern of excess weight, ASDS members performed more than 207,000 body sculpting procedures in 2014, according to the Society's procedures survey. Cryolipolysis – or "fat freezing" – was most commonly performed.
"The track record of ASDS members pioneering and mastering body sculpting procedures has rightfully earned the trust of patients considering treatments," said ASDS President George J. Hruza, MD, MBA.
ASDS members also are skilled at improving skin texture by utilizing treatments such as chemical peels, microdermabrasion and a variety of laser procedures.
Although wrinkles are a part of the natural aging process, board-certified dermatologists offer alternatives to relax those lines and leave the patient with a refreshed, natural look.
The use of wrinkle-relaxing injections are among the most frequently performed procedures by ASDS members. Patients turn to wrinkle-relaxers to counteract lines around the eyes, forehead and mouth.
"Wrinkle-relaxers are a proven and effective way for patients to attain a more youthful look," said ASDS President-elect Naomi Lawrence, MD. "ASDS members are known for their ability to achieve unmatched results in diminishing lines and wrinkles."
Another area of consumer concern – the double chin – will soon have a formidable solution.
The ASDS Consumer Survey on Cosmetic Dermatologic Procedures showed that 67 percent of the population is bothered by excess fat under the chin/neck. In April, the FDA approved Kybella, an injectable drug designed to melt away chin fat.
"This unprecedented, first-in-class treatment is an absolute game-changer for many people bothered by stubborn chin fat," Lawrence said. "Kybella will provide dermatologists with an exciting, new treatment that can effectively address a common frustration for consumers."
The consumer survey reflects overall consumer views on cosmetic treatments and ratings for 10 specific procedures. Half of consumers are considering a procedure, according to the survey.
About the Survey
Data were obtained through a blind online survey conducted from April 30 to May 4 through the web-based Contribute service. The survey received 7,315 responses.
About ASDS
The American Society for Dermatologic Surgery is the largest specialty organization exclusively representing dermatologic surgeons who have unique training and experience to treat the health, function and beauty of your skin. ASDS members are pioneers in the field. Many are involved in the clinical studies that bring popular treatments to revitalize skin and fill and diminish wrinkles to the forefront. Their work has helped create and enhance many of the devices that remove blemishes, hair and fat, and tighten skin. Dermatologic surgeons also are experts in skin cancer prevention, detection and treatment. As the incidence of skin cancer rises, dermatologic surgeons are committed to taking steps to minimize the life-threatening effects of this disease. For more information, visit asds.net.
Follow us:
Website: asds.net
Follow ASDS on Twitter: twitter.com/ASDSSkinExperts
Become a fan of ASDS on Facebook: facebook.com/ASDSSkinExperts
Locate a dermatologic surgeon in your area: asds.net/findadermatologist.aspx
Contact:
Jay Schwab
Communications Manager
American Society for Dermatologic Surgery
jschwab(at)asds.net
847-956-9143