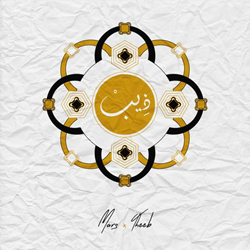 Doha, Qatar (PRWEB) August 18, 2015
Today Coast 2 Coast Mixtapes announce the release of the "Theeb EP" by Mars.. The "Theeb EP" is currently available for streaming and download at http://coast2coastmixtapes.com/mixtapes/mixtapedetail.aspx?mixtapeid=25470.
Mars' debut solo project, this piece of artwork pulls together bits and pieces from the perspective of a fresh-graduate. It reflects this transition into the real world with a trill and soulful vibe. May you enjoy listening to it as much as we enjoyed making it.
The mixtape features 8 tracks, including those below:
1. I Wasn't (Intro) (prod. ICDMAW)
2. Prometheus (prod. IGNORVNCE)
3. Palm Trees [Medusa] (prod. Luke Ballistic)
4. Paranoid (prod. ICDMAW)
5. Bogus (prod. Purp)
6. Sensei (prod. ICDMAW)
7. Ride Along (prod. Kelly Portis)
8. Theeb (Outro) feat. Alat (prod. ICDMAW)
Mars is currently seeking press opportunities, interviews, features, and more.
To download or listen to the new project, "Theeb EP", please visit the Coast 2 Coast Mixtapes site at http://coast2coastmixtapes.com/mixtapes/mixtapedetail.aspx?mixtapeid=25470. The mixtape can also be streamed on Datpiff, the largest mixtape site in the world, at http://www.datpiff.com/Mars-Theeb-Ep-mixtape.727462.html
About Mars: Most of Mars' music engages you in a conversation with him. Some of these conversations take a more serious and topical tone, while others are more general.With that in mind, you'll notice that his music embodies a strong personal form, and just like a conversation; the more personal a verse gets, the better it is. Stories from his past inspire most of his music, as he brings up a lot of incidents he went through as a child, a teenager or a student.
He then uses these stories and links them to who he is now and how he currently feels. It is that connection in particular that provides an interesting explanation of who Mars has grown to become as both a person and an artist.When writing his lyrics, he takes a step back and incorporates all the above in an even bigger and more complex picture: Society.
Originally from Egypt, Mars was born and raised in Doha, Qatar where he followed an American curses. He often finds himself at a crossroad between different backgrounds and cultures, which allows him to notice patterns and contradictions, and gives his verses an ironic twist.Not one to follow routines, Mars continuously pushes himself out of the box, and opts for various tones. At times serious and dark, others more satiric depending on the conversation. His vibes vary from trill, laid back, soulful and jazzy pieces to more hyped, trap-like bangers.
Mars is recognized as an icon in Doha city's Hip Hop scene and has performed in various local events. He has been a guest on a number of Radio shows and opened up for Ryan Leslie in his 2015 performance at A1 Club.
For more info on Mars visit http://www.leafoftrust.com/
About Coast 2 Coast Mixtapes:
Coast 2 Coast Mixtapes are the most widely distributed mixtapes in the world, with over 100 million downloads/plays generated by over 300 volumes officially hosted by major artists. Coast 2 Coast has a solid reach in the new music industry with a digital magazine, DJ coalition, industry tips blog, yearly convention, and more. Coast 2 Coast Mixtapes represents a unique opportunity for artists of all urban genres, from major to indie. For more information, visit http://www.coast2coastmixtapes.com.