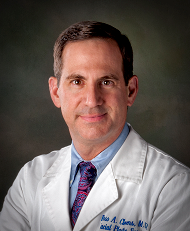 Melbourne, Florida (PRWEB) August 18, 2015
Ross A. Clevens, MD, FACS is excited to announce the addition of Kybella to his Central Florida multi-specialty practice. The FDA-approved injectable is the only noninvasive treatment designed for the elimination of submental fat, often referred to as a double chin. Dr. Clevens is the first Facial Plastic Surgeon in the area to offer Kybella.
An affordable and nonsurgical alternative to liposuction, Kybella can make a dramatic difference in one's appearance. "Many patients are concerned about their double chin," Dr. Clevens explains. "Even with diet and exercise, the condition may not go away and can make you look older and heavier than you actually are. Our team at Clevens Face and Body Specialists is excited to bring this groundbreaking new treatment for submental fullness to address this concern for men and women alike in Melbourne and the Central Florida community."
Dr. Clevens and his team administer Kybella in private treatment rooms at Clevens Face and Body Specialists in sessions taking about 15-20 minutes each. Between two and four monthly treatments are recommended, and many patients may see dramatic results with Kybella after just two treatments. As the fat cells are eliminated, the skin bounces back to a sculpted, youthful position. Benefits are permanent, as the targeted fat cells will not return, and patients experience minimal discomfort and no downtime.
Approved by the Food and Drug Administration in April for the elimination of submental fat, Kybella is made from Deoxycholic Acid, a naturally occurring chemical that helps the body rid unwanted fat. The substance destroys fat cell walls, dissolving the targeted tissue. Once dissolved, the fat cells are safely absorbed and eliminated by the body.
An Ivy League trained surgeon, Dr. Clevens is Brevard's most experienced Kybella provider, bringing his patients more than two decades of specialized experience with surgical cosmetic and noninvasive procedures exclusively for the face, including injectables. To learn more about Kybella, contact Dr. Clevens' office at 321.727.3223 to arrange a private consultation.
Clevens Face and Body Specialists provides Cosmetic & Reconstructive Facial Surgery, Breast & Body Plastic Surgery, NeoGraft Permanent Hair Restoration for Men and Women, Injectables & Fillers, Laser Treatments, Laser Hair Removal, Skin Cancer Care, and Medical Grade Skin Care. Dr. Clevens founded the practice to bring together a team of expert practitioners whose specialized training and specialized experience ensure patients achieve optimal results. Clevens Face and Body Specialists has four convenient locations: Melbourne, Suntree, Merritt Island, and Vero Beach.
Contact:
Clevens Face and Body Specialists
707 W. Eau Gallie Boulevard
Melbourne, Florida 32935
321.727.3223
http://www.drclevens.com