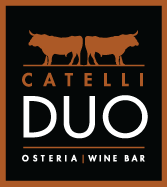 We are very much looking forward to hosting the 2nd Annual Spagetti Dinner Under the Stars.
Voorhees, NJ (PRWEB) August 19, 2015
Catelli Duo, an Italian restaurant and catering service in Voorhees, NJ, is excited to announce it will be hosting the 2nd Annual Spaghetti Under the Stars event on Tuesday, August 25 at 7 pm. For $55, and half-price for children 12 and under, guests will dine under the stars and enjoy a four-course Italian meal, live entertainment and optional wine deals. The event will benefit the Wounded Warrior Project, a charity service organization committed to helping injured service members.
Catelli Duo, which has a reputation for providing the best authentic Italian cuisine, will be providing guests with a delicious four-course meal. For the first course, guests will enjoy an antipasti platter featuring prosciutto di parma, salami, copa, grilled zucchini, yellow squash, red onions, eggplant, olives and crostini. The second course will be a chopped Italian salad with tomatoes, pepperoncini, peppers, cucumbers, Kalamata olives, local romaine and balsamic dressing.
Guests will be served five great entrees for their third course: chicken parmesan, house-made short rib stuffed veal meatballs, rigatoni Bolognese, sausage and peppers over fettuccine, and spaghetti with red sauce. The meal will end with a sweet treat of assorted biscotti and cookies. The Chris Simonini Trio featuring vocalist Melissa Meehan will be performing live at the event.
Catelli Duo is a proud supporter of the Wounded Warrior Project and will be donating the proceeds of the event to the organization. Catelli Duo will be donating $20 per ticket to the organization and is guaranteed to raise at least $5,000.
We are very much looking forward to hosting the 2nd Annual Spagetti Dinner Under the Stars," said John Polizzi of Catelli Duo. "We are providing a great menu and live entertainment, and best of all, most of the proceeds from the event are benefitting the Wounded Warrior Project.
Reservations for Spaghetti Under the Stars can be made by calling the restaurant at (856) 751-6069 or on the Catelli Duo website homepage. The restaurant is located at 12101 Town Center Blvd. in the Voorhees Town Center in Voorhees, NJ.
About Catelli Duo
Catelli Duo is an authentic Italian restaurant located in the Voorhees Town Center in Voorhees, NJ. Catelli Duo provides an inviting and intimate atmosphere where people can gather and interact freely with great food and company. The restaurant's menu is designed to enhance the social experience with offerings available in two sizes. The "Duo" offers a traditional entrée-sized portion, while the "Social" is a smaller tasting portion that lets guests share and sample among the table. Catelli Duo also provides catering and delivery services and hosts parties and special events, including corporate luncheons, anniversary parties and wedding receptions. Visit http://www.CatelliDuo.com to learn more.