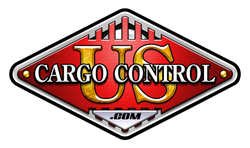 "This is a great opportunity for US Cargo Control to help an organization committed to doing great things in the local community."
Urbana, Iowa (PRWEB) August 19, 2015
US Cargo Control, a division of Clickstop, will sponsor a hole during the Waterloo Transportation Club's 68th annual Transportation Golf Outing, an event that raises money for scholarships that benefit students in the Cedar Valley area.
The outing will take place Wednesday Aug. 19th at the Red Carpet Golf Course in Waterloo. Participants must be checked-in by 12:10 p.m. and ready to go by 12:30 p.m. A dinner will follow at 7 p.m.
Founded in 1948, the Waterloo Transportation Club is the oldest of its kind in Iowa. The club works to bring the local transportation community together to discuss and promote topics relating to traffic and transportation. Group members have met with state and federal lawmakers along with representatives from the Federal Motor Carrier Safety Administration and the Department of Transportation.
In addition to educational and promotional initiatives, the group also raises money to provide annual scholarships to local students. This year, the Waterloo Transportation Club awarded $1,000 to six deserving students.
The club is able to offer yearly scholarships because of the money generated during the golf event.
"I am proud to say this year we awarded the highest number of scholarships the club has ever given out with six," Waterloo Transportation Club Board Member Ben Caughron said. "I anticipate the interest generated this year will be able to sustain another six scholarships next year, if not more."
In years past, qualified students had to be interested in entering the logistics field, truck mechanics field or anything transportation related. The board selects the winners based on merit and essay submissions.
Roughly 95 people will participate in the 2015 golf outing, and another 20 will join for the hosted dinner. University of Northern Iowa Football Coach Mike Farley and UNI Basketball Coach Ben Jacobsen are expected to speak before the dinner.
A foursome from US Cargo Control will participate in the golf outing. The company will sponsor a hole and door prize as well.
US Cargo Control, a division of Urbana-based Clickstop, is a trusted supplier of cargo control and safety equipment for the trucking and transportation industry. Company representatives are excited to learn more about the Waterloo Transportation Club while giving back to college bound kids in the area.
"This is a great opportunity for US Cargo Control to help an organization committed to doing great things in the local community," USCC Business Development Director Tim Sanders said. "We look forward to participating in the event."
###
About US Cargo Control
US Cargo Control is a leader in the cargo control industry, specializing in cargo control, rigging equipment and moving supplies. Focused on offering quality products, timely delivery, and an excellent customer experience, customers can purchase products on the company's website, USCargoControl.com or by phone at 866-444-9990. US Cargo Control is based in Urbana, Iowa and operates as the largest brand under its parent company, Clickstop.