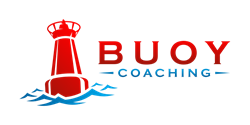 "I got tired of seeing overwhelming numbers for depression and suicide among retirees..." - Larry Jacobson
San Francisco, CA (PRWEB) August 19, 2015
Larry Jacobson was comfortable in the C-Suite of his incentive travel firm, but he knew he would have to give it up for a chance to pursue his dream of sailing around the world. Faced with letting go of his career, his home, and his identity, he made the leap of a lifetime and spent 6 years circumnavigating the globe, documented in his multi-award-winning memoir, The Boy Behind the Gate.
Now back on land, Jacobson has been spending his time as a motivational speaker, encouraging others to take risks in order to experience all that life has to offer. Having just celebrated his 60th Birthday, one group in particular resonated with Larry - retirees.
"I got tired of seeing overwhelming numbers for depression and suicide among retirees. If you consider that most people have the mentality that they'll work hard their entire lives in order to afford a comfortable retirement, and finally do all of the things they dreamed about, then why don't we plan for that?"
For the past year, he has been developing a program to help retirees improve their quality of life through non-fiscal retirement planning which encourages retirees to make the most of their transition by defining their passions, analyzing risks, making key decisions, managing their fears, and keeping a positive perspective to pursue their dreams. Whether they want to travel, learn and monetize a new skill or trade, mentor, write, or otherwise leave a mark on the world, Jacobson wants to equip them with the tools to live a passion-filled life.
In his new program, Sail Into Retirement™, Jacobson reverse-engineers the process he used to let go of his corporate identity and achieve his dream of circumnavigation. Retirees or those in transition complete nine self-paced modules beginning with dream identification and visioning and ending with an executable retirement plan written by Jacobson and reviewed with each client personally. The course consists of video, written, and interactive content to engage all types of learners, and participants are invited to reach out to Jacobson for support each step of the nine-week course.
For more information on Jacobson's new program, please visit his website, http://www.buoycoaching.com, or e-mail him at Larry(at)BuoyCoaching(dot)com.