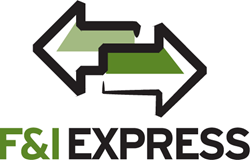 "Our common core belief of continually exploring and maximizing new opportunities is what makes this an ideal partnership, especially in the field of automotive technology."
Dallas, Texas (PRWEB) August 20, 2015
F&I Express® is proud to welcome Guidepoint Systems to the largest network of aftermarket F&I product providers in history. Guidepoint Systems, provider of GPS-based products and services for drivers and individuals, offers a variety of driver safety, convenience, fleet management and vehicle tracking services.
Sold through automotive OEMs and more than 5,000 new and pre-owned dealerships nationwide, Guidepoint Systems integrates GPS, advanced wireless technology, the Web and 24/7/365 response centers.
"We are excited to expand our network with this provider of forward-thinking security, safety and convenience technology for today's driver," said Brian Reed, president and CEO of F&I Express.
"Our common core belief of continually exploring and maximizing new opportunities is what makes this an ideal partnership, especially in the field of automotive technology." said Rand Mueller, CEO of Guidepoint Systems. "We are committed to applying our extensive industry expertise and technology resources to dealers and look forward to integration with F&I Express."
ABOUT F&I EXPRESS
Intersection Technologies Inc. - F&I Express® is the leading technology and solutions provider to the automotive F&I industry. The F&I Express eContracting network enables aftermarket providers and agents the ability to increase their dealer clients' CSI ratings by providing a faster and error-free process to eRate, eContract, and eRegister all of their aftermarket products on one platform. The ExpressRecoveriesSM program helps auto finance sources improve recoveries and compliance for ancillary product cancellations. The CompliPriceSM solution ensures automotive dealerships are compliant with their aftermarket product pricing. For more information about our innovative technologies, please visit http://www.fandiexpress.com/ or follow us on Twitter @fandiexpress
ABOUT GUIDEPOINT
Guidepoint Systems integrates GPS, advanced wireless technology, the Internet and 24/7/365 response centers to deliver a variety of services to vehicle owners and fleet managers. Recipient of the Value Chain Award in 2011 by Connected World magazine, Guidepoint also offers proprietary consumer and fleet vehicle location and driver safety and convenience services through their OEM partners under the MOPAR and Nissan brands. Visit http://www.guidepointsystems.com/ or call 1-877-GPS-FIND for more information.