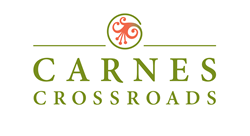 We knew that the Carnes Crossroad location would be the center of future growth for the Tri-county area and we are excited to have Northwood Academy positioned right in the middle of it.
Summerville, S.C. (PRWEB) August 19, 2015
With construction on a brand new academic and athletic campus for Northwood Academy at Carnes Crossroads now underway, the emerging master planned community from the Daniel Island Company will soon become a destination for the more than 750 students who attend this highly-ranked private school for children in pre-school through 12th grade. The new location is part of Northwood Assembly's 40-acre campus at Carnes Crossroads, conveniently located between Summerville and Goose Creek on North Main Street. Overall, the campus is an important element of the Carnes Crossroads master plan, which is guiding the development of this new community where people are moving to live, work, play and learn.
"Schools are a vital component of any community, and to have the North area's finest private school here at Carnes Crossroads is a real honor," said Matt Sloan, President of the Daniel Island Company. "Eighteen years ago Bishop England High School made a similar move to Daniel Island, and I believe both the school and the community became stronger as they grew. We're looking forward to seeing a similar synergistic relationship evolve with Northwood at Carnes Crossroads."
The first phase for the new Northwood Academy at Carnes Crossroads will encompass space for the Upper School (Grades 6-12), which will open in August of 2016. The Lower School (Grades K-5) and a Preschool are expected to open in August 2017. The school's Carnes Crossroads campus is already home to Northwood Church and the Academy's home athletic field, along with administrative offices and move-in ready space for the Preschool.
"Our vision has always been to have our school and church come together on one campus," said Fred Richard, Senior Pastor at Northwood Church. "We knew that the Carnes Crossroad location would be the center of future growth for the Tri-county area and we are excited to have Northwood Academy positioned right in the middle of it."
The established and highly-regarded private school had been awaiting the sale of the North Charleston property where its campus is currently located before beginning construction on a new facility within the growing Carnes Crossroads community. The recent sale of the North Charleston property set the wheels in motion, and sitework and construction at Carnes Crossroads began in July. The 100,000 sq. ft. facility was designed by Red Iron Architects and is being constructed by Trident Construction. It will accommodate the Academy's current enrollment of approximately 750 students, with the capacity to expand enrollment by an additional 25%.
Founded in 1978, Northwood Academy has established a reputation as a strong academic institution with an emphasis on Christian character and college preparation. The school's competitive athletics program highlights a diverse range of extracurricular activities, and it recently won state championships in the 2014-15 season for both football and girls' basketball. The school is accredited by the South Carolina Independent School Association (SCISA) and AdvancEd.
About Carnes Crossroads:
Carnes Crossroads is a 2,300-acre master planned community taking shape in the heart of Charleston, South Carolina's growth. Its central location on the border of the growing cities of Summerville and Goose Creek, along with a comprehensive and thoughtful master plan, make it a convenient and desirable residential location within Charleston's Berkeley County. The traditional residential neighborhoods, southern architecture, parks, trails and lakes at Carnes Crossroads are being carefully integrated with medical facilities, retail businesses, corporate offices and a school and church to create a vibrant and walkable community where people live, work, learn and play. The ownership and development team behind Carnes Crossroads is also responsible for the highly successful 4,000-acre community of Daniel Island in Charleston.