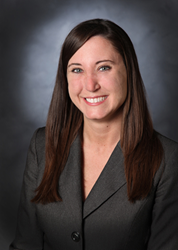 Buffalo, New York (PRWEB) August 19, 2015
Super Lawyers has selected Sara T. Wallitt, Esq. of William Mattar Law Offices as their 2015 Upstate New York Rising Star. This honor is given to attorneys who "exhibit excellence in their practice". Super Lawyers serves as a rating system for almost 100 practice areas which make their nomination selections through intense researching and evaluating of nominees.
Wallitt has been admitted to practice law since 2007 after receiving her Juris Doctor from SUNY Buffalo Law School in 2006. She uses her education and experience to become the voice her clients need in the courtroom when facing large insurance companies and defense teams. In her spare time, Wallitt enjoys running and has competed in many marathons, such as the New York City Marathon in 2014 and the Paris Marathon in 2015.
About William Mattar, PC
William Mattar Law Offices was established in 1990. The firm focuses on representing those injured in car accidents across New York State including the Buffalo, Rochester, Syracuse, Binghamton, New York City and Albany regions. The dedicated attorneys at William Mattar Law Offices are prepared to get their auto injury clients the best possible results in the least amount of time. The firm is well-known for its slogan, "Hurt in a car, call William Mattar" and catchy phone number, 444-4444. To learn more about the firm visit http://www.WilliamMattar.com.