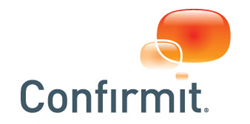 New York, NY and Oslo, Norway and London, UK (PRWEB) August 19, 2015
Confirmit, the leading global solutions provider for Customer Experience, Voice of the Employee, and Market Research, today announced its H1 2015 highlights. After the biggest financial year in company history in 2014, Confirmit has continued its success with a strong first half of 2015, deepening its role as a trusted partner for impactful feedback and research programs around the world. Specifically, Confirmit prioritized its expansion into the Asia-Pacific market through its acquisition of Information Research Management Pty Ltd (IRM), its exclusive value-added reseller in Sydney, and the launch of a new SaaS environment in Australia.
"Last year marked the most successful year to date and we've carried that momentum into 2015," said Henning Hansen, Confirmit president and CEO. "With our focus on delivering solutions to address client needs and driving industry best practices and expertise, we're confident that we'll be well-positioned for another record-breaking year."
Customer Success
Confirmit's best-in-class technology solutions continue to drive business success for customers. With its thought leadership and unwavering commitment to delivering superior results, Confirmit has expanded its customer base to include many new Global 1000 organizations. These new clients contributed to the significant growth in businesses partnering with Confirmit for the long term, delivering:

78 percent growth in new customer accounts.
59 percent growth in total value from its multi-year contracts.
25 percent growth in Confirmit's number of multi-year contracts.
Confirmit's customers continue to generate Return on Investment and real business change from their programs, including;
93 percent revenue retention rate, with a 94.6 percent overall customer service satisfaction score.
A 7 percent year-on-year increase in customer satisfaction.
A 23 percent increase in Net Promoter Score®.
A June, 2015 commissioned study conducted by Forrester Consulting on behalf of Confirmit entitled: The Total Economic Impact™ Of Confirmit Horizons™, found that businesses implementing a Voice of the Customer program with Confirmit stood to achieve a Return on Investment of up to 326 percent over a three-year period.
Industry Recognition
Confirmit's technology and customers were recognized globally as leaders in customer experience excellence, including:

Confirmit was named as winner of the 2015 Customer Experience Vendor Excellence (CxVE) Awards by Temkin Group, a prominent customer experience research, consulting and training firm.
A CUSTOMER Magazine 2015 Product of the Year Award for the sixth consecutive year, recognizing Confirmit SmartHub™.
Confirmit customer Philadelphia Insurance won the silver award for transformational customer experience in the prestigious Gartner & 1to1 Media Customer Experience Excellence Awards.
"Transforming into a customer-centric business is no easy task," said Zancesca Spagnoletti, Quality Manager at Confirmit customer, Philadelphia Insurance Companies. "It requires deep analysis of the customer lifecycle and getting the entire organization involved. At Philadelphia Insurance Companies, the management team is engaged throughout the process and now uses insight gathered using Confirmit to assist with the organization's strategic direction. With Confirmit as our partner, we've gathered more than 50,000 customer survey responses in the past year and now have a 94.6 percent overall customer service satisfaction score. The survey results are vital to driving our business forward and we believe the award recognition speaks to our commitment to ensuring we are consistently providing the ultimate customer experience."
Industry Leadership and Presence
In H1, Confirmit continued to prioritize its client services group and its highly qualified experts who help clients build strategies that deliver measureable improvements in customer experience, retention and advocacy. Additionally, Confirmit announced its annual ACE Award winners, hosted a variety of thought-leadership events and members of its executive team spoke at multiple highly-respected industry events. Highlights include:
The 2015 ACE Awards received a record number of applicants and the most competitive applicant pool to date. Fifty industry-leading organizations earned a 2015 ACE Award including 21st Century Insurance, ADT Security Services, AIG, British Standards Institution, Canon USA, Dell Software, Harvard Business Publishing, Pitney Bowes, Siemens Building Technologies, Tyco SimplexGrinnell, Waters Corporation, and many more.
The appointment of Confirmit thought leader, Sarah Simon, a Senior Solutions Consultant to the position of CX Expert for the Customer Experience Professionals Association (CXPA).
Terry Lawlor, Confirmit's EVP of Product Management named a 2015 Technology Trendsetter by SURVEY Magazine for the second consecutive year.
Confirmit executives held key speaking roles at over 20 industry events around the world.
Innovation and Market Leadership
Continuing on its success in 2014, Confirmit identified customer needs in the marketplace and implemented innovative solutions for global VoC and MR programs to address those demands. These included:
Continued 100 percent uptime across all of its web-based SaaS environments globally.
A dedicated SaaS site located in Sydney to support Confirmit's global growth. This investment offers increased speed of delivery of its solutions, and addresses the growing need for in-country data storage.
*All trademarks are the property of their respective owners. Net Promoter, Net Promoter Score, and NPS are trademarks of Satmetrix, Inc., Bain & Company, Inc., and Fred Reichheld.
###
About Confirmit
Confirmit is the world's leading SaaS vendor for multi-channel Voice of the Customer, Voice of the Employee, and Market Research solutions. The company has offices in Oslo (headquarters), Chengdu, Cologne, Grimstad, London, Moscow, New York, San Francisco, Sydney, Vancouver, and Yaroslavl. Confirmit's software is also distributed through partner resellers in Madrid, Milan, Salvador, and Tokyo.
Confirmit powers Global 5000 companies and Market Research agencies worldwide with a wide range of software products for feedback / data collection, panel management, data processing, analysis, and reporting. Customers include Aurora, British Airways, Cross-Tab, Dow Chemical, GfK, GlaxoSmithKline, GMO Research, JTN Research, Keep Factor, Morehead Associates, Nielsen, Research Now, RONIN, Sony Mobile Communications, Swisscom and The Wellcome Trust. Visit http://www.confirmit.com for more information.