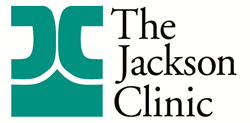 Jackson, TN (PRWEB) August 19, 2015
The Jackson Clinic now offers advanced Breast Tomosynthesis or 3D Mammography for breast cancer screenings and is the only provider in West Tennessee outside of Memphis with this advanced technology. The Breast Tomosynthesis mammography produces a three-dimensional view of the breast tissue that helps radiologists identify and characterize individual breast structures without the confusion of overlapping tissue. This advanced technology detects 41 percent more invasive breast cancers and reduces false positives by up to 40 percent. The Jackson Clinic, encouraged by the benefits of this type of mammography, saw the potential it has to save lives by increasing early detection of breast cancers. If breast cancer is found before it has spread to lymph nodes, the five-year survival rate is almost 100 percent.
"We believe this type of 3D Mammography will be a valuable option for all women with dense breast tissue," says Dr. Pamela Wells, Radiologist with The Jackson Clinic. "Particularly for those with a personal history of breast cancer and/or prior breast surgery."
The Breast Tomosynthesis experience is similar to a traditional mammogram. During a Breast Tomosynthesis exam, multiple, low-dose images of the breast are acquired at different angles. These images are then used to produce a series of one-millimeter thick slices that can be viewed as a 3D reconstruction of the breast. Radiation amounts are similar to traditional mammograms, and it only takes a few seconds longer to achieve the layered images.
By offering women the latest and most accurate technology in mammography, The Jackson Clinic expects to increase the number of area women who will be routinely screened. Breast cancer is the second-leading cause of cancer death among women, exceeded only by lung cancer. Statistics indicate that one in eight women will develop breast cancer sometime in her lifetime. The stage at which breast cancer is detected influences a woman's chance of survival.
The Jackson Clinic is committed to the fight against breast cancer. In offering Breast Tomosynthesis, or 3D Mammograms, The Jackson Clinic provides the latest in imaging technology. If you would like to schedule a mammogram or have questions about this important breast health procedure, please contact The Jackson Clinic at 731.422.0213 or visit http://www.jacksonclinic.com