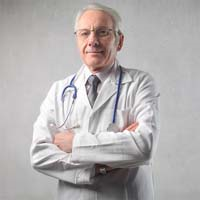 The majority of respiratory consultants…were dissatisfied with their specialist registrar training in occupational lung diseases...
Raleigh, NC (PRWEB) August 19, 2015
A survey of respiratory doctors in Northern Ireland finds that many feel inadequately prepared to diagnosis and treat patients with mesothelioma and other occupationally-linked lung conditions. Surviving Mesothelioma has just posted an article on the research. Click here to read it now.
Thirty-two Irish lung doctors responded to the survey which asked about a variety of occupational lung conditions, many of which, like mesothelioma, are related to asbestos exposure.
"The majority of respiratory consultants in Northern Ireland…were dissatisfied with their specialist registrar training in occupational lung diseases and express a lack of confidence in the diagnosis and management of these conditions," says survey author Paul McKeagney of Belfast City Hospital.
The survey, published in Occupational Medicine, found that about 66 percent of the occupationally-related lung conditions encountered by the surveyed physicians turned out to be mesothelioma.
"Mesothelioma is notoriously difficult both to diagnose and to treat," says Alex Strauss, Surviving Mesothelioma's Managing Editor. "That is why it is especially important for patients with a history of asbestos exposure to seek the help of a doctor experienced with this disease."
To see how many other asbestos-related conditions are encountered by the surveyed doctors and for a list of physicians in the US who treat mesothelioma patients, see Irish Physicians Frustrated by Inadequate Training for Mesothelioma Diagnosis, now available on the Surviving Mesothelioma website.
McKeagney, TFP, et al, "Occupational lung disease survey of respiratory physicians in Northern Ireland," August 14, 2015, Occupational Medicine, Epub ahead of print, http://occmed.oxfordjournals.org/content/early/2015/08/13/occmed.kqv094.abstract?sid=ad55c96b-45f6-46aa-8cc9-c03f03aea22a
For nearly ten years, Surviving Mesothelioma has brought readers the most important and ground-breaking news on the causes, diagnosis and treatment of mesothelioma. All Surviving Mesothelioma news is gathered and reported directly from the peer-reviewed medical literature. Written for patients and their loved ones, Surviving Mesothelioma news helps families make more informed decisions.