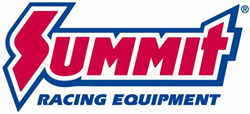 Tallmadge, OH (PRWEB) August 26, 2015
American Powertrain White Lightning Revolution Shifters are the ideal answer to problems raised by retrofitting a modern transmission in a vintage vehicle. Using an exclusive independent bias adjustment, installers can set a precise shifter centering position with the simple turn of a screw.
An American Powertrain White Lightning Revolution Shifter was featured on PowerNation TV's Detroit Muscle. Watch the full episode.
White Lightning Revolution Shifters can be adjusted for front/back, left/right, and vertical offset. That allows the shifter to compensate for a less-than-ideal placement, freeing up a ton of options for a manual transmission retrofit.
The proper shifter position balances the unit, which significantly improves shifter throws and overall shift accuracy. The shifters' low-profile design also works well in a cramped transmission tunnel.
American Powertrain White Lighting Revolution Shifters feature a billet aluminum base plate and shifter tower, along with a billet steel center core. The shifters are durable and have a solid shifter feel.
White Lighting Shifters are currently available for the Borg-Warner T-5/T-56 and Tremec TKO 500/600 transmissions. Popular vehicle applications include:

1967-2006 Chevy Camaro
1963-73 GM A-Body
1962-74 Chevy/GMC full size pickup
1964-73 and 1983-93 Ford Mustang
Summit Racing Equipment
http://www.SummitRacing.com
1-800-230-3030