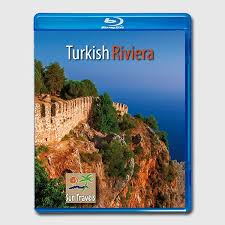 Water has become like Gold for the Resorts on the Turkish Riviera
Houston, Texas (PRWEB) August 19, 2015
Water has become like gold on the Mediterranean coast of Turkey, and many of the resorts include special irrigation systems to reduce water use, but the landscape quality remains the same. However, there is a new technology that can reduce water up to 50%, while improving the landscape quality dramatically.
Turf Feeding Systems (TFS) is a leader in this new technology, which brings together plant and soil health to create a more efficient landscape that requires less water, fertilizer, chemicals, labor and energy. Their sustainable resorts program is an extension of their sustainable landscapes program, which is driven by economics – the values of saving and benefits.
Michael Chaplinsky, president of Turf Feeding Systems, is working with his business partner, Oguzhan Guler, who is the owner/founder of IMC Smart Technologies, a Turkish company focused on implementing new technologies into resorts and agriculture. This has become a perfect team, with Ogazhan's knowledge and experience in resorts and agriculture in Turkey, and Chaplinsky's 28 years of expertise implementing sustainability and water efficiency into resorts, golf and agriculture projects around the world.
Ogazhan has opened communication with several of the resort groups with multiple resorts along the Turkish Riviera. These owners and managers are very interested in the values and economies of sustainability as well as the premium landscape quality it will deliver.
Ogazhan said, "Many of these resort properties are very exclusive hotels with very large landscapes; some over 200 hectares and include residences as well as exclusive private villas".
Michael Chaplinsky states, "We will give the resort owners what they really want - green for less. Beautiful green landscapes using 50% less water, 60% less fertilizer and chemicals will create a new sustainable and efficient resort".
Chaplinsky says, "Sadly, most people think water makes the grass green and grow; however it's nutrients and soil health that feed the plant and make it green and grow. We simply use our fertigation systems make every drop of irrigation water lightly sweet with nutrients to feed the plant and soil. This is the most efficient way to irrigate and feed any landscape."
Turf Feeding Systems has hundreds of resort customers with golf courses and landscapes across America, Hawaii and the Pacific, Mexico, Asia as well as distant inland resorts on Mauritius and the Seychelles in the Indian Ocean.
Michael Chaplinsky says, "We are sharply focused on creating sustainable resorts with high quality landscapes that use less water, fertilizer and chemicals. We go anywhere in the world where water is critical and scarce and we help anyone who irrigates to reduce water use and improve quality."
Bio:
Michael Chaplinsky – President / Founder Turf Feeding Systems
Turf Feeding Systems - Houston Texas – USA - The world leader in packaged fertigation systems (fertilizer injection into irrigation) for golf, sports fields, landscapes, resorts and agriculture.
Mr. Chaplinsky has worked for over 28 years implementing water efficiency and sustainability into all types of irrigated projects around the world. He speaks at many conferences and lectures on sustainable soils, landscapes, golf and agriculture.