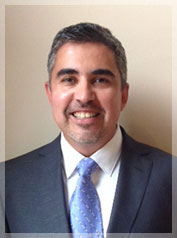 Minneapolis, MN (PRWEB) August 18, 2015
Gum disease patients in need of a periodontist in the Minneapolis, MN area, are now invited to receive laser gum therapy from Dr. Andres Sanchez. Dr. Sanchez has been utilizing the LANAP® protocol at his practice for years, but now has received Fellowship status with the Institute for Advanced Laser dentistry, after completing the LANAP® Evolution 5 training. Laser-based therapy for gum disease has been shown to be more gentle and effective than other commonly practiced treatment methods.
Dr. Sanchez is a respected periodontist in Minneapolis, MN, who has successfully completed the LANAP® Evolution 5 training. Although the LANAP® protocol is easy to use once dental professionals are familiarized with its capabilities, it does require extensive training before it can be utilized in professional practices. Dr. Sanchez has completed the previous LANAP® trainings, and has received certificates and hands-on educational training. Now, Dr. Sanchez has achieved one of the highest levels of clinical and live patient trainings available in advanced laser dentistry today.
Dentistry is incorporating lasers more frequently, as advancements reveal an increasing number of ways that they are beneficial to patients. The LANAP® protocol enables Dr. Sanchez to almost painlessly complete more procedures without anesthetic. Patients with gum disease especially can enjoy treatment that is less invasive than traditional methods. In addition, healing times are reduced so patients can return to their normal activities soon after the procedure.
Those interested in learning more about treatment with laser dentistry, are encouraged to call Dr. Sanchez's office to schedule an appointment. More information can also be found on his website, http://www.periowestmn.com.
About the Practice
PerioWest is a periodontal practice offering personalized dental care for patients in Eden Prairie, MN and the Twin Cities areas. Dr. Andres R. Sanchez received his Certificate & Master's Degree in Periodontics from the prestigious Mayo Clinic in Minnesota in 2004. He is a Board-Certified with the American Board of Periodontology. In addition, Dr. Sanchez has been involved as a primary author in more than ten scientific papers published in major periodontal and implant dentistry journals. To learn more about Dr. Sanchez and the services he provides, please visit his website at http://www.periowestmn.com or call (952) 479-4705.