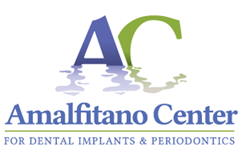 Traverse City, MI (PRWEB) August 18, 2015
Individuals with periodontal disease are now invited to visit Dr. Joseph Almafitano at any of his three offices for the minimally invasive LANAP® protocol. Dr. Amalfitano now performs laser dentistry in Traverse City, Cadillac and Manistee, MI, as a less-invasive alternative to conventional gum surgery. This laser-based treatment can mitigate the risk of various complications that come with untreated gum disease, and it also spares patients from potential issues associated with invasive surgery.
Gum disease can be difficult to initially detect, but as it advances, it can have serious consequences. The disease starts as a bacterial infection of the gums. Toxins from these bacteria can cause inflammation, recession and bleeding. As the gums recede and develop deeper pockets, the infection will worsen. Ultimately, periodontal disease may cause harm to the teeth and the bone that supports them, and victims may be at risk for tooth loss. Dr. Amalfitano offers the LANAP® protocol to ensure that patients can receive early and effective treatment to prevent these complications.
Besides eliminating periodontal disease, the LANAP® protocol offers distinct benefits for tooth and bone health. When Dr. Amalfitano performs the LANAP® protocol, he removes bacteria and unhealthy gum tissue with a specialized laser. The PerioLase® MVP-7™ uses a wavelength that is transparent to teeth and healthy tissue, so it does not cause any harmful effects. The loss of gum tissue is minimized by the precise nature of the laser. After using the laser to remove gum disease, Dr. Amalfitano applies it a second time to increase regeneration in the alveolar bone, which holds the teeth in place. This helps damaged teeth form improved connections to the bone, thereby reducing the risk of tooth loss. The PerioLase® MVP-7™ also helps sterilize the gum pockets, making the likelihood of infections low for patients who visit Dr. Amalfitano for laser dentistry in Traverse City, Cadillac and Manistee, MI.
The LANAP® protocol offers a reasonable solution for many patients who might otherwise forgo treatment due to dental anxiety or tight schedules. The procedure typically causes little bleeding or discomfort, and patients can return to regular activities the next day. People who are interested in learning more about this innovative approach to periodontal disease treatment can visit Dr. Amalfitano's website. Patients who want to schedule consultations about laser dentistry in Traverse City, Cadillac and Manistee, MI are welcome to call Dr. Amalfitano's office directly.
About the Practice
Amalfitano Center for Dental Implants and Periodontics is a periodontal practice with offices located in Traverse City, Cadillac, and Manistee, MI. Dr. Joseph Amalfitano is a graduate of the University of Michigan School of Dentistry, and the University of Michigan where he received his certificate in periodontics and advanced surgical training in periodontal disease treatment and dental implant placement. Dr. Amalfitano is a Diplomate of the American Board of Periodontology and is a member of the American Dental Association and the American Academy of Periodontology, among others. To learn more about the services offered at Amalfitano Center for Dental Implants and Periodontics please visit their website at http://www.michiganimplantcenter.com or call (231) 480-4377 for the Traverse City office, (231) 535-0260 for the Cadillac office, or (231) 577-4854 for the Manistee office.