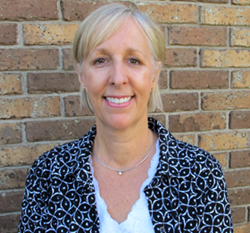 Fridley, MN (PRWEB) August 18, 2015
As a leading general dentist in Fridley, MN, Lisa Murray, DDS, now uses advanced laser technology to reduce the pain and healing time associated with a frenectomy. This procedure involves trimming excess muscle attachments some children have below the upper lip or under the tongue. By using a soft-tissue laser rather than a scalpel, Dr. Murray is able to perform this procedure quickly and with little discomfort to the patient.
Tongue-tie restricts the movement of the tongue because the muscle that connects it to the floor of the mouth extends too far or is too short. This prevents the mouth from opening as widely as necessary for normal functions. As a result, an infant may be unable to latch properly for breastfeeding, among other issues. Later problems include clicking, pain or protrusion of the jaws and distorted speech. A baby with lip-tie typically develops similar issues with breastfeeding, since the inability to extend the upper lip causes difficulty with latching. As the child grows, the muscle may create a large gap between the front teeth, as well as hinder the performance of good oral hygiene.
When a dentist in Fridley, MN, performs a traditional frenectomy, the muscle is clipped and the wound is stitched closed. Parents may have difficulty keeping the area clean and infection free because of its location in the mouth. As a compassionate dentist and a mother, Dr. Murray understands that this type of procedure can be traumatic for both the child and the parent. Rather than cutting the muscle, she uses a laser with a special beam of light that vaporizes it quickly, with little or no discomfort. The area is sterilized by the laser at the same time and bio-regeneration is stimulated for a rapid recovery.
When a child requires a laser frenectomy in Fridley, MN, parents can trust general dentist Dr. Murray to provide the gentlest procedures available.
About the Practice
Moore Lake Dental is a general practice offering personalized care for patients in Fridley, MN. Dr. Lisa Murray is passionate about dentistry and strives to offer her patients the latest in dental technologies and services. Dr. Murray earned her dental degree from the University of Minnesota and has participated in the 21 Century Study Club and the Metro Women's Study Club. In addition, she is an active member of the American Dental Association, the Minnesota Dental Association and the World Clinical Laser Institute. To learn more about the services offered at Moore Lake Dental, please visit their website at http://www.moorelakedental.com or call (763) 571-5497.