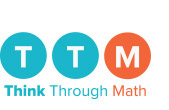 The Summer THINK Challenge has proven to be a fun, motivating way for Texas students, parents and teachers to come together to combat the effects of 'summer slide.'
Austin, Texas (PRWEB) August 19, 2015
Think Through Learning, creators of Think Through Math (TTM), the award-winning instructional system for grades 3 and above, announced today the results of its Texas Summer THINK Challenge. Over the course of the eight-week challenge, more than 130,000 Texas students from nearly 5,000 schools completed nearly 600,000 math lessons. The contest challenged 3-8 grade teachers, parents and students across the state to use the online math program to reinforce skills learned during the school year and come back in the fall ready to learn.
A THINK Challenge parent from Quail Valley Middle School of the Fort Bend Independent School District commented, "During the summer, my daughter reviewed lessons from Grade 7 math and gained valuable math knowledge. I am encouraging her to keep working on TTM. I think it is a great program that bridges from the spring semester to the upcoming fall semester. Thank you for building this wonderful web program."
"With thousands of students participating in this free program funded by the Texas Education Agency as part of the Texas SUCCESS initiative, Think Through Math's Summer THINK Challenge has proven to be a fun, motivating way for students, parents and teachers to come together to combat the effects of 'summer slide' – a research-based tendency for children to lose an average of 1.8 months of math skills over the summer," said Kevin McAliley, CEO of Think Through Math. "The Summer THINK Challenge has enabled students to seamlessly continue where they left off during the school year and keep their math skills sharp as they enjoy the summer months."
The contest, which kicked off in June, included several mini-motivational challenges such as the "THINK Teacher" and "THINK Parent" drawing and the "THINK Challenge Student" grand prize for passing at least 3 math lessons each week. Teacher, parent and student winners were recognized publicly throughout the contest and presented with e-gift cards. The overall THINK Challenge Student winners were presented with a Samsung Galaxy Tablet.
With nearly three million students in more than 170,000 classrooms using Think Through Math, TTM is the fastest growing supplemental math program in the US because of its proven performance. TTM is effective because it not only provides rigorous, adaptive lessons built upon each state's learning standards, it also has online math teachers who tutor struggling TTM students in real-time at the point when they need help, millions of times a year. In addition, TTM's unique, customized motivation increases engagement and builds self-esteem so students increase their time on task. Exceptional instruction, live tutoring and fun motivation work together in this unique system to foster deep conceptual understanding and sustainable gains in math learning. Think Through Math has received numerous awards since its introduction and is expanding rapidly across the US.
For more information visit http://www.thinkthroughmath.com.
About Think Through Learning & Think Through Math
Think Through Learning, a leader in edtech innovation, is transforming math education in schools throughout the United States. Its flagship system, Think Through Math, helps struggling students learn, and love math, allows gifted students to excel, and gives teachers the data they need to help students succeed.
Designed for grades 3 and above, Think Through Math is the only software system that integrates state-certified teachers that tutor struggling students live at the optimal time in the learning process in order to improve their math understanding. Think Through Math ignites curiosity about math and helps students learn how to think mathematically. The 2014 and 2012 recipient of the, SIIA CODiE Award for Best Mathematics Instruction Solution Think Through Math is recognized as the fastest-growing supplemental math software. Since its launch in 2012, Think Through Math has become a critical part of the RTI, STEM, and 1-to-1 strategies of state education departments and thousands of districts and schools across the United States.