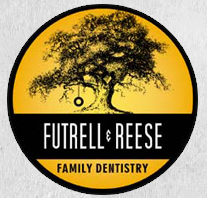 Jacksonville, NC (PRWEB) August 18, 2015
Dr. Stephen Futrell, a dentist in Jacksonville, NC, with Futrell & Reese Family Dentistry is pleased to announce that he has recently completed all seven courses offered in the Concept of Complete Dentistry® Series offered by Dawson Academy. The Academy is one of the premier academies for continuing dental education, and is known throughout the nation for its detailed and meticulously planned courses. These courses are designed to provide dentists the tools and hands-on experience they require to become exceptional in their scope of practice and provide patients with top of the line care.
The courses offered at the Academy contain information on a variety of important subjects. Any dentist in Jacksonville, NC would benefit from taking the first foundational course, which focuses on functional occlusion. During this course of study, Dr. Futrell was able to focus on honing his knowledge and skills on the functions of the masticatory system. With a deeper understanding of this system, patients receive the most comprehensive and thorough care suited to their needs. Another course focused on providing a thorough and complete examination, while maintaining detailed records. Both skills are essential to running an effective and successful practice.
Equilibration is the topic of another course. This course delves deeply into developing and implementing an occlusal therapy process within individual practices. Other courses focus on dental restorations, an essential aspect in restoring the smiles of many patients following an accident. The Academy offers Esthetic Foundations 1 – Restoring Anterior Teeth, which is a hands-on lab that provides dentists the knowledge to restore teeth with the highest level of skill. Additional courses include treatment planning, achieving predictable results and advanced problem solving.
Patients should see a dentist in Jacksonville, NC regularly to maintain optimal oral health. Those who would like to schedule an appointment may do so by calling Dr. Futrell's office.
About the Practice
Futrell & Reese Family Dentistry is a general practice offering personalized dental care for patients in Jacksonville, NC. Dr. Stephen Futrell and Dr. Reese offer a variety of services for their patients, including dental implants, cosmetic procedures and general dentistry services, among many others. Dr. Futrell received his dental education at the University of North Carolina at Chapel Hill, where he previously served as an adjunct professor in the School of Dentistry. Dr. Futrell has also taught continuing education courses and lectured on ceramic dentistry. He is a member of American Dental Association (ADA), the North Carolina Dental Society and the Academy of Computerized Dentists. To learn more about the services offered at Futrell & Reese Family Dentistry please visit their website at http://www.futrellandreesefamilydentistry.com or call (910) 353-8200 to schedule an appointment.