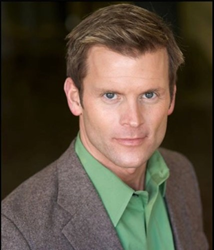 Atlanta, GA (PRWEB) August 20, 2015
Veteran broadcast journalist Joe Gumm has joined CBT Automotive Network as lead anchor for the company's CBT News and Service Drive Today daily newscasts, company founder and CEO Jim Fitzpatrick announced.
Gumm has won Emmy and AP awards for his work on reporting work on local TV and radio. His career includes stints as morning anchor for WTSP (CBS) in Tampa-St. Petersburg, Fla., and for KOKH (Fox) in Oklahoma City, Okla.; and anchor/reporter for Fox Sports Southwest and for ESPN Radio in Dallas/Fort Worth.
He also created and was executive producer of a family oriented travel show, "Traveling With The Tribe," and has authored three books. The Dallas native is married and has four daughters.
At CBT Automotive, he will serve as lead anchor and reporter on the daily newscasts for all levels of retail new car dealership personnel, and for dealership service department managers. His reporting talents also will be used for a variety of special projects on the CBT News and Service Drive Today multi-media portals.
"We are extremely excited to have a journalist with Joe's talents on board," Fitzpatrick said. "Our dealership audience will benefit greatly from his business insights and from the way he leads our newscasts and other programming."
Atlanta-based CBT Automotive Network is an online and print media news source dedicated to providing the retail automotive industry with news and analysis, best management practices and training. The company offers separate web portals targeting new car dealership personnel, CBT News (http://www.cbtnews.com) and dealership service department managers, Service Drive Today (http://www.servicedrivetoday.com). It also publishes two monthly trade magazines, Car Biz Today and Service Drive Magazine.