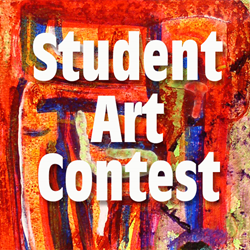 There's nothing more satisfying than identifying fresh talent.
Boone, NC (PRWEB) August 20, 2015
ArbeitenZeit Media, in preparation for the launch of a Young Adult book series by new author Pen Fairchild, is holding a college-level student art contest to find the most-effective cover for Royal Progress, first title in the series.
Publisher Robert Hewitt received a fine-arts education, which he used as a stepping stone to successful careers in graphic design and public relations before starting ArbeitenZeit. He's mentored various young artists in their transition from school courses to a professional career, and with this contest it's his aim to meet two goals: find a great cover for a promising new book; and encourage young artists to focus on career directions in which they can profitably use their skills.
The contest opens September 1, 2015, and closes October 15, 2015. Semi-finalists will be announced on October 30, and the winner on November 15. Top prize is $1,000.00. There is no entry fee. Eligibility is limited to students eighteen years of age and older enrolled in and actively attending art classes in a U.S. college or university or in an accredited art school. Full details may be found at http://www.StudentArtContest.info.
"There's nothing more satisfying than identifying fresh talent," says Robert Hewitt. "I hope this contest will start a lot of students thinking about cover design as a viable part of a professional career and that we'll have entries from all the leading art programs."
ArbeitenZeit Media is a young publishing company that focuses on releasing useful and/or entertaining titles in the formats in which readers are most likely to access them.