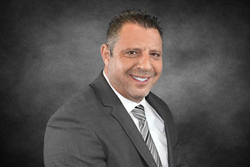 "Aion's specialized program are a truly innovative approach to finding a better way to help people with substance addiction."
Boynton Beaqch, Florida (PRWEB) September 03, 2015
Aion believes that clinical outcomes are the key to long term recovery. Aion Recovery is known for providing peer supportive treatment programs that prove to be more effective than the typical treatment models found elsewhere.
Frank brings with him an impressive background of core industry experience as well as being a pillar of strength in the South Florida recovery community.
"I'm excited that Frank is joining our team," said Admissions Director Jeffrey Bowers. "Frank's authenticity and high personal standards are what we look for in our team members."
Clients come from across the country to be treated in Aion's specialized peer group programs. Aion believes that by having peer group programs, clients benefit from more personalized treatment because therapists are specialized to peer groups, clients feel mutual respect towards each other, and group topics are specific to all clients.
"I joined Aion because they put the clients' interests first," said Frank. "Aion's specialized program are a truly innovative approach to finding a better way to help people with substance addiction."
Aion currently has four peer group programs, including Station House (http://www.stationhouseretreat.com) which focuses on police, firefighters, veterans, and other first responders, Open Out (http://www.openoutrecovery.com) which focuses on helping people in the LGBT community, Invictus Retreat (http://www.invictusretreat.com) which focuses on Men's issues, and Juno Retreat (http://www.junoretreat.com) which focuses on Women's issues.
Addiction problems have been on the rise across the country. From 2013 to 2014, the number of people who died from heroin-related overdoses increased in almost every state including New York, Delaware, New Jersey, Philadelphia and Florida. In 2014, New York City health department reported the death toll from heroin has more than doubled over the last three years.
The U.S. Centers for Disease Control and Prevention (CDC) recently reported that between 2002 and 2013 heroin use increased 63%, and over the same time period heroin-related overdose deaths have nearly quadrupled. In 2013 an estimated 517,000 people stated that they had used heroin in the prior year or had a chemical dependence to heroin, a 150% increase from 2007. In the same year, more than 8,200 people died of heroin-related overdose, according to national surveys published in the CDC's Morbidity and Mortality Weekly Report.