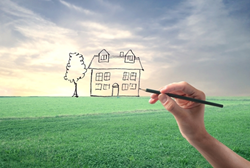 it's important for buyers to identify what they are willing to spend on a house right away
Chicago, IL (PRWEB) August 19, 2015
When first-time home buyers finally find the home of their dreams it can be a magical moment. However, The Federal Savings Bank knows that if the house is in high demand, there might be a bidding war that follows.
Understanding a bidding war and knowing how to win is one way interested buyers can ensure they land the home of their dreams. The Federal Savings Bank suggests following these five tips for winning a bidding war for the perfect property:
1. Give the best offer right away
When entering a bidding war it's important for buyers to identify what they are willing to spend on a house right away. Someone who is interested in a particular home might only have one opportunity to get their offer in, so giving your highest bid is crucial.
In addition, buyers should consider comparable homes in the area and the final selling price of those properties to determine the current market value of the home.
2. Identify a bidding war environment
If buyers don't even realize they are in a bidding war they can hurt their chances of obtaining a house. Some markets are more likely to have bidding wars than others. San Francisco and Boston are two examples of cities with a high demand for housing. However, a bidding war can happen anywhere.
While attending open houses, buyers should observe the environment.
3. Stay organized
When making an offer, interested buyers should ensure all of their paperwork is completed and included. Staying on top of it and organized is a great way to make sure sellers feel confident in a buyer's offer.
In addition, Trulia recommended being preapproved for a mortgage prior to making an offer on a house. Buyers who already have gone through part of the process are more reliable than those who have not.
4. Write a letter
One way for a particular buyer to stand out from a sea of offers is by writing a letter to the sellers to make the offer more personal and human. Interested individuals should be specific about why they would be the perfect homewoner and why this house is a great match for them.
5. Get to know the seller
When buyers make the effort to get to know the seller they can tailor their offer to meet the needs of the seller and make themselves seem like more appealing bidders. For example, if buyers know the sellers still need to find another place to live, offering a lease-back option allows the sellers to stay in the house until they can move.
Contact The Federal Savings Bank, a veteran owned bank, to learn more about mortgages.