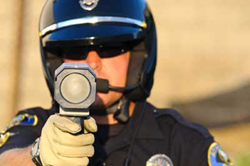 Los Angeles, CA (PRWEB) August 20, 2015
Drivers in Los Angeles County, California, who receive traffic tickets must respond to their tickets by the due date at the Courthouse location listed on the ticket. The majority of San Fernando Valley (Los Angeles, CA) traffic tickets are processed through either the Van Nuys Courthouse 14400 Erwin St. Mall, Van Nuys, CA 91401 or the Chatsworth Courthouse 9425 Penfield Ave., Chatsworth, CA 91311.
To better serve those Drivers charged with San Fernando Valley Los Angeles Traffic Tickets, CheapTrafficAttorneys.com now has an office located at 13101 W Washington Blvd, Los Angeles, California, situated between the main Los Angeles County traffic courthouses.
In Los Angeles County Traffic Court, drivers without an attorney must personally appear in Court waiting several hours and missing a day of work. However, if the driver is represented by an Attorney, then he/she does not need to appear in Los Angeles County Traffic Court, and the attorney can appear for the driver. This convenience applies to most tickets with traffic charges such as, speeding, stop sign, red light, no insurance, failure to appear, red light camera, cell telephone and hov violations.
Many drivers simply pay their traffic fines unaware that many of the charges could follow them for many years and significantly increase their auto insurance rates. Traffic Tickets can become an expensive and time consuming legal battle for drivers that try to navigate the legal system on their own, without the help of an experienced Los Angeles County Traffic Ticket Lawyer.
A seasoned traffic ticket attorney in the Van Nuys Courthouse and Chatsworth Courthouse of Los Angeles County from CheapTrafficAttorneys.com can offer drivers legal assistance to beat their traffic ticket or have their charges and subsequent penalties reduced. With years of experience in both law enforcement and traffic laws, this Los Angeles County traffic lawyer understands the exact measures that must be taken to protect a driver's record.
You can visit our Van Nuys Traffic Ticket and Chatsworth Traffic Ticket Office for information about Los Angeles County California traffic tickets and their penalties and how CheapTrafficAttorneys.com can help.
You can also contact them at (310) 945-5655 to find out about fighting Van Nuys Courthouse and Chatsworth Courthouse traffic tickets.