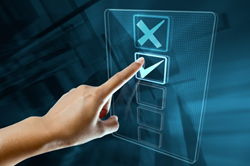 Ottobrunn, Germany (PRWEB UK) 20 August 2015
In June 2015, EXTEDO implemented a fee-based license model for EURSvalidator in order to support ongoing development of their highly popular electronic submission validation tool. Today EXTEDO announced an extension of their subscription options to support the large demand seen for EURSvalidator within global validation scenarios and provide more flexible options for the validation needs of different types of organization. These new options are being offered at significantly lower subscription prices. The new packages include:

Online Starter Set, with up to 3 licenses, for smaller and medium size
companies (order now and get 40% discount)

Enterprise License option for global companies (please contact your Account Manager)
In addition, EXTEDO also announced new discounts for existing Terminal Server and eCTDmanager customers. Existing customers are advised to contact their account manager for further details.
About EXTEDO
EXTEDO is a leading software and solutions provider within the field of Regulatory Information Management (RIM). EXTEDO focuses on optimizing clients' eRegulatory business processes, and their EXTEDOsuite provides tools to support the complete regulatory landscape.
EXTEDO develops configurable off-the-shelf products, as well as customized and integrated solutions compliant with Medical Product Dictionary. EXTEDO also provides EURS, the validation, review and approval software solution used by the EMA and over 30 Regulatory Authorities worldwide.
Today EXTEDO serves more than 700 customers in 60 countries, ranging from small companies to large multinational organizations. EXTEDO supports many disciplines within life sciences area, including: pharmaceutical, biotech and biopharma, generics, homeopathics, medical devices, crop sciences and public sector. EXTEDO is recognized as one of the worldwide leaders in each of these areas.
For more information visit http://www.extedo.com.