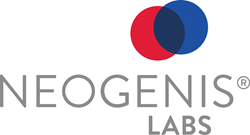 From zero to $13.5 million in just four years affirms that our products are effective for our customers, changing their lives for the better.
AUSTIN, TX (PRWEB) August 20, 2015
Neogenis® Labs, a world leader in Nitric Oxide solutions and functional foods for cardiovascular health and sports endurance products, has been named to the 2015 Inc. 5000 List, a prestigious ranking of the nation's fastest growing, most successful private companies. Neogenis debuted at a ranking of 602 overall, and second in 2014 revenue amongst the youngest companies with health-related consumable products. They were also recently named to the Austin A-List of most promising start-ups by the Austin Chamber of Commerce, in partnership with South By Southwest Interactive.
Joel Kocher, Co-Founder and CEO said, "We are inspired to be named to this prestigious list of American companies. From zero to $13.5 million in just four years affirms that our products are effective for our customers, changing their lives for the better. That is what drives our research, our product strategy and our employees every single day." Kocher has been involved with six Inc. 5000 companies at various stages of their growth, including Dell Computer where he was the number two executive during its meteoric rise from an early stage Inc. company to Fortune 500 status. He went on to say, "this has been the best ride of all, to Inc. 602 in just over four years. As excited and proud as I am of our team, I know we have not yet achieved what we set out to do – to bring the incredible power of our patented and clinically studied nitric oxide solutions to the human race on a mass scale."
About Neogenis Labs
Neogenis Labs is a University of Texas Technology Transfer portfolio company. The Neogenis core technology was developed by co-founder Dr. Nathan Bryan while on faculty at the University of Texas Health Science Center at Houston. The company's products include nitric oxide functional foods in health and wellness and sport applications, in addition to a high grade clinically tested nutraceutical targeted at nitric oxide deficient people over 40 years of age. The company now holds five patents relating to the Nobel Prize winning nitric oxide molecule and has conducted five successful double blind placebo-controlled clinical trials on the effectiveness of its products, all published in leading medical journals. Neogenis has sold more than 23 million of its Neo40® tablets, including thousands through medical doctors who use the product daily in their respective practices. Neogenis' functional food sports product, BeetElite®, is used by numerous professional, Olympic and NCAA teams, as well as weekend warriors. BeetElite is available nationally at Whole Foods, Sprouts, REI, Lifetime Fitness, Hy-Vee and other specialty retailers that cater to athletes.
About the Inc. 5000
The 2015 Inc. 5000 is the most competitive crop in the list's history. The average company on the list achieved a mind-boggling three-year growth of 490%. "The story of this year's Inc. 5000 is the story of great leadership. In an incredibly competitive business landscape, it takes something extraordinary to take your company to the top," says Inc. President and Editor-In-Chief Eric Schurenberg.
The 2015 Inc. 5000 is ranked according to percentage revenue growth when comparing 2011 to 2014. To qualify, companies must have been founded and generating revenue by March 31, 2011. They had to be U.S.-based, privately held, for profit, and independent--not subsidiaries or divisions of other companies--as of December 31, 2014. The minimum revenue required for 2011 is $100,000; the minimum for 2014 is $2 million.
Neogenis Labs joins the ranks of other Inc. 5000 winners, such as Dell Computer, Zappos, Patagonia and LinkedIn, which were also privately held, high-growth, entrepreneurial companies in their early years.
CONTACT:
Kelly Harrelson
Vice President of Marketing
Neogenis Labs
Kelly@neogenis.com
http://www.neogenis.com
(512) 920-5314