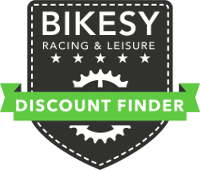 It's definitely a buyer's market if you know where to look. Bikesy is going to save the UK cycling population absolute fortunes.
London (PRWEB UK) 21 August 2015
Working with the UK's top cycling retailers, Bikesy collects huge amounts of stock information about cycling products and availability which it uses to instantly tell users which nationwide retailers hold the specialist cycling equipment they are searching for as well as highlighting where it is available at the cheapest price.
The creator of Bikesy, Anthony James, loves cycling but found tracking down specialist high quality cycling equipment expensive and time consuming. So, last year, he began the process of building Bikesy with the aim of giving cyclists an easier way to shop.
Bikesy works with the UK's top cycling retailers, collecting huge amounts of stock information about specialist cycling inventory and availability. Using this vast amount of product data Bikesy can instantly find which retailers hold the cycling equipment a user is searching for as well as highlighting where it is available at the cheapest price.
"The way Bikesy has been built means that it can highlight all of the UK cycling discounts with the press of a single button, even helping a user find bike equipment based on price or sale discount when they know roughly what type of kit they want but they are open to suggestions. Most people are surprised when they find out exactly how much discounting goes on with bicycle retailers, if only they knew where to look."
With cycle usage rising, both as a healthy means of transportation as well as a leisure activity, Bikesy aims to remove the perceived high pricing of specialist cycling kit as a barrier to entry that has put off some prospective cyclists in the past.
James, a passionate advocate for promoting 'cycling for all', thinks Bikesy will go some way to making cycling more accessible.
"A lot of the guys I see around Richmond Park and out in the Surrey Hills are lucky enough to be able to invest a lot of money into their bikes, but I'm well aware that there's a huge amount of beginners and kids who might not be able to afford top of the range gear but who still want to kit themselves out properly. Bikesy gives everyone the option to do that."
While the majority of specialist retailers' road bikes are now over the £1000 mark, a quick 10 second search on Bikesy shows up at least 400 road bikes discounted and coming in at less than the £1000 mark. ( http://bikesy.co.uk/tag/Road+Bikes/?minprice=0&maxprice=1000&mindiscount=10 )
For cyclists who are looking to get kitted out with specialist cycle clothing, Bikesy is currently showing a staggering 20,000 discounted sale items from the UK's top cycle retailers with discounts of up to 90%. ( http://bikesy.co.uk/s/clothing/?minprice=0&maxprice=9999&mindiscount=10 )
For the real bargain hunters Bikesy will even track down Ex-demo or shop-soiled one-off deals. For the shopper that doesn't mind the odd scuff mark there are over 100 heavily discounted bikes that Bikesy has found across UK retailers. ( http://bikesy.co.uk/special/exdemo/?minprice=0&maxprice=9999&categoriesfilter=Bikes; )
With more retailers being added every week the future looks promising for any budding Chris Froomes or Laura Trotts using Bikesy.
"When we started Bikesy we never imagined there would be so many bargains available. Previously, for many people out there they could only dream about getting hold of high end bike kit on a tight budget, Bikesy now makes that a reality at an affordable price."
"The amount of afternoons we've spent exclaiming across the office 'Wow have you seen how much you can get these for now!?' It's definitely a buyers market if you know where to look" added James.
Notes for Editors:
Bikesy is an online deal finder and price comparison tool for cyclists.
Bikesy allows users to search easily by a product name, or by a brandname, a generic cycling term or to just browse through a specialist cycling category.
Products that Bikesy discovers can be shown either in price order for those looking for the cheapest possible results, or by percentage off RRP for those looking for the biggest possible bargains.
Bikesy has taken nearly 12 months of development modifying existing e-commerce solutions to build a dedicated cyclists' shopping tool.
Bikesy is unique in displaying all available product options saving the user time when hunting for a particular configuration across many retailers.
Bikesy also works on all popular smart phones allowing it to be used as a price matching tool for savvy shoppers on the high street.
Bikesy can be used to find any product, identify sizes and colours in stock across the UK's leading cycle retailers and only show them at the lowest price.
Bikesy's smart categories allow shoppers to see similar items related to the item they are searching for, also at discounted prices.
Using Bikesy it's possible to take up cyclesport for much less than one would expect. For example Bikesy is currently finding race level specification road bikes for less than £450 ( http://bikesy.co.uk/s/road%20bikes/?minprice=100&maxprice=450 ),
helmets for less than £10 ( http://bikesy.co.uk/s/helmets/?minprice=5&maxprice=10 ) ,
shoes for £30 ( http://bikesy.co.uk/tag/Shoes/?mindiscount=10&minprice=10&maxprice=30 ),
shorts for £10 ( http://bikesy.co.uk/s/shorts/?minprice=0&maxprice=10 )
and jerseys for less than £10 ( http://bikesy.co.uk/s/jerseys/?minprice=0&maxprice=10 ).
All available from reputable UK cycle retailers.
Bike shops wanting to be featured on Bikesy should email Anthony James at
Tony [dot] James [at] Bikesy [dot] co [dot] uk