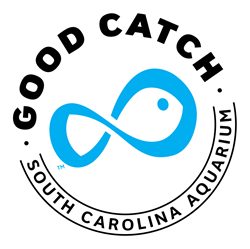 Charleston, S.C. (PRWEB) August 19, 2015
To celebrate the end of summer, Good Catch is bringing the spirit of Italy to the Lowcountry with a delicious, sustainable and truly Italian evening at local treasure Pane e Vino. The restaurant will host the next South Carolina Aquarium Good Catch dinner on Monday, Aug.31 starting at 7 p.m.
The evening will include a four-course dinner using the freshest ingredients, and wine pairings. As a Good Catch platinum partner restaurant, Chef Alfredo Temelini goes above and beyond to ensure the sustainability of each seafood menu item. Guests are guaranteed an authentic experience at this beautiful restaurant located in historic downtown Charleston, while they support the Aquarium in learning about the importance of sustainable seafood.
Offerings include:

Insalata di polipo: Octopus salad with potatoes and carrots, basil coulis reduction paired with NV Prosecco Maschio, Trentino
Duo di primi risotto di mare e ravioli all'Aragosta: Duo of pasta: Risotto with shrimp, scallops, squid & lobster and zucchini ravioli in creamy tomato sauce paired with 2013 Pinot Bianco Colterenzio, Alto Adige
Filetto di ippoglosso con patate e spinaci: Halibut filet, grilled, served naked with extra virgin olive oil, rosemary and lemon, served with roasted potatoes, garlic and spinach paired with 2010 Rose Centine, Toscana
Affogato al caffe: Vanilla ice cream "drowned" in espresso
South Carolina Aquarium Good Catch Manager Shelley Dearhart will be present to share information with guests about Good Catch as well as the best ways to make sustainable seafood choices when dining out and at home. The dinner begins at 7 p.m. and tickets are $51. As seating is limited, call (843) 853-5955 to make your reservation. A portion of proceeds benefit Good Catch at the South Carolina Aquarium.
Fast Facts:

The Good Catch dinner takes place Monday, Aug. 31, 2015 at 7 p.m. at Pane e Vino located at 17 Warren St., Charleston, SC 29403
Tickets are $51 and include four delicious courses with wine pairings
A portion of proceeds will be donated to Good Catch at the South Carolina Aquarium
Seating is limited so call (843) 853-5955 to make a reservation
For all media inquiries, please contact Kate Dittloff at (843) 579-8660 or kdittloff(at)scaquarium(dot)org.
About South Carolina Aquarium Good Catch:
Good Catch generates awareness and leads communities in support of healthy fisheries and consumption of responsibly harvested seafood. The program pragmatically balances the health of the environment with South Carolina's demand for seafood by working with consumers and chefs, helping them make wise seafood choices to support healthy, abundant oceans. More than 115 restaurant partners have committed to serve and purchase sustainable seafood whenever possible and to avoid species that are immediately vulnerable to extinction. As a community, when we choose seafood from local, sustainably managed fisheries or dine at restaurants which do the same, we minimize our impact on the environment. Find the most up-to-date Good Catch partner list and more information on making good seafood choices each season at scaquarium.org/goodcatch.
About Pane e Vino:
Located 17 Warren Street in the heart of historic downtown Charleston, South Carolina Pane e Vino is an Italian restaurant famous for its delicious cuisine, wine and romantic atmosphere. The beautiful and cozy Charleston staple has changed owners in the past year, and boasts a menu complete with a wealth of new dishes. The charming restaurant fits right in with the spirit of Charleston and yet still makes visitors feel as though they have been transported to a quite Italian village. Pane e Vino is proud of its Italian heritage and treats all its guests with the same generous spirit found in any traditional Italian home. This local treasure offers not only a delicious meal but an experience that may be the next best thing to an Italian vacation.
About the South Carolina Aquarium:
The South Carolina Aquarium, Charleston's most visited attraction, features thousands of amazing aquatic animals from river otters and sharks to loggerhead turtles in more than 60 exhibits representing the rich biodiversity of South Carolina from the mountains to the sea. Dedicated to promoting education and conservation, the Aquarium also presents fabulous views of Charleston harbor and interactive exhibits and programs for visitors of all ages.
The South Carolina Aquarium, a 501(c) (3) not-for-profit organization and is open daily from 9 a.m. to 5 p.m. The Aquarium is closed Thanksgiving Day, half day Dec. 24 (open 9 a.m. to 1 p.m.) and Dec. 25. Admission prices are: Toddlers (2 and under) free; Youth (3-12) $17.95; Adults (13+) $24.95. The Aquarium plus the 4-D Theater experience is free for Toddlers, $22.95 for Children, $29.95 for Adults. The 4-D Theater experience only is $6.95 for Children and Adults, and free for Members. For more information call 843-720-1990 or visit scaquarium.org. Memberships are available by calling 843-577-FISH.
###