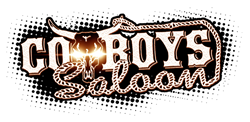 Gainesville, Florida (PRWEB) August 21, 2015
BG Capital Group has acquired one of Gainesville Florida's hottest live country music venues, which reopened yesterday as the company's third location for its growing Cowboys Saloon franchise, announced BG Capital Group Chairman Bobby Genovese and Cowboys Founder, Anthony Perera.
"Cowboys is the number one entertainment spot in Ft. Lauderdale and Ocala and we expect the same success in Gainesville," said Genovese. "The entertainment venue is the ultimate place for friends and families to gather and have fun in a classic western themed atmosphere that is modern and sophisticated. Opened in early 2000 as :08 Seconds, the club had been a country music Mecca for Gainesville residents and an entertainment favorite for University of Florida students, which represents one of the largest campuses in the U.S.
"We see ourselves fitting in well with this thriving community," said Perera of the 10,000 square foot facility. "It's an amazing entertainment experience and we are excited to bring our Cowboys Saloon concept to such a great city."
About BG Capital Group
With more than 25 years of experience in mergers and acquisition, BG Capital Group Limited and BG Capital Management Corporation are both based in Barbados with associate management offices in the Bahamas, Fort Lauderdale and Boca Raton, Florida, Los Angeles, Toronto and Vancouver. http://www.bgcapitalgroup.com. In 2013, Genovese developed and launched BG Signature, a portfolio of exclusive luxury retreats in the US, Canada, Europe, South America and Bahamas, including its flagship property, BG Polo & Equestrian Resort in Ocala, Florida, a 100-acre, year-round luxury equestrian retreat. A fleet of private yachts, private jet and four polo and equestrian clubs complete the collection. http://www.bgsignature.com