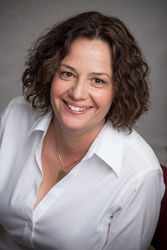 After cheating, your marriage will never be the same. The big question is whether a new relationship can be forged to the satisfaction of both parties.
Somerville, NJ (PRWEB) August 19, 2015
Hackers made good on their threat and Tuesday posted online 9.7 gigabytes of data on Ashley Madison subscribers, including names, addresses, e-mail addresses and details of personal profiles. The fall-out could be massive, as up to 32 million users of the site, marketed as the premier dating site for married people, have apparently been outed on the anonymous web browser Tor.
For the innocent spouses, this isn't just a news headline, but a potentially life-altering cataclysm. They'll need to take steps, right away, to protect their personal interests, insulate their children to the extent possible, and start to rebuild their marriages or their lives. Theresa A. Lyons, a licensed social worker and principal of Lyons & Associates, a matrimonial law firm in New Jersey, offers the following tips. Lyons is also available for interview immediately.
1. Don't Panic – Although the news of a cheating spouse can be devastating, it is important for yourself, for your children, and other people around you that you try to keep focused on what is important and that you avoid getting stuck in panic.
2. Protect Your Own Privacy – Although it is undetermined whether credit card information was included in the data released online, pay close attention to any joint credit cards you hold with your spouse, and alert the companies that issued them right away to monitor those accounts or to get new numbers. You don't want your spouse's infidelity to adversely affect your finances.
3. Know That You are Not Alone – Some experts have found that as many as 41 percent of all spouses admit to some level of infidelity. And if at least 41 percent are admitting it, the numbers are likely much higher. While those numbers are scary, they also show that there are many people and many families like you out there, so try to take some comfort in the fact that you are not alone in your struggle and grief.
4. Determine the Level of Cheating – A "one night stand" might be more forgivable than a long-term adulterous relationship. Try to determine the extent of your spouse's infidelity, as it will likely influence your response, and your immediate actions.
5. Assess Your Own Risk – If your spouse was cheating, there is the potential for physical risk in the form of an STD. Knowing the extent of the cheating can help you decide the amount of that risk, which in turn will help you decide whether you need to get a physical examination.
6. Assess Whether Your Marriage Can Be Saved – After cheating, your marriage will never be the same. The big question is whether a new relationship can be forged to the satisfaction of both parties. Marriage counseling should be considered, but that fails up to 80 percent of the time, largely because one or both spouses have unrealistic expectations when participating in therapy.
7. Think of Your Children – It is not your children's fault that one spouse has decided to stray. Kids need and deserve stability. While you should never lie to your children – especially older ones – it is important to protect them as much as possible from parental conflict. Children are resilient, however, and can grow into happy, healthy adults even after being exposed to marital strife.
8. Have an Exit Strategy – If your marriage just can't be saved, ensure that your finances and personal property are protected, and your children's interests are protected as well as yours. It's one thing to get blindsided by the cheating of a spouse; it's another to get blindsided during the divorce process.
Theresa A. Lyons is managing partner at Lyons & Associates in Somerville, N.J. She is a certified matrimonial attorney and holds a master's degree in social work from Rutgers University. A former clerk for the Supreme Court of New Jersey, Lyons is admitted to practice in the United States Supreme Court. She Lyons is also author of the bestselling book, Sticks and Stones: Life Lessons From a Lawyer. For more information about Lyons & Associates, P.C., visit http://www.lyonspc.com.
To request an interview with Theresa Lyons, Esq. on this or other family law issues, contact Gary Frisch at Swordfish Communications, gfrisch(at)swordfishcomm(dot)com or 856-767-7772, or call Lyons directly at 908-575-9777.