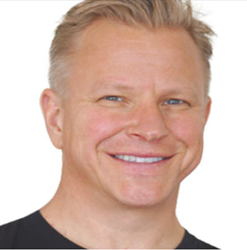 We share with our clients how to embrace the technology curve, and adapt people and processes to fully leverage the value next-generation technology offers. This enables our clients to focus on their core business.
San Francisco, CA (PRWEB) August 20, 2015
TachTech announced today it has been recognized in The Channel Company's exclusive 2015 CRN® Next-Gen 250 list. The annual list honors forward-thinking technology solution providers who have transformed their business by breaking into emerging technologies such as cloud computing, virtualization, business analytics, business intelligence, and performance and security management. These solution providers, each in business for less than 20 years, have adapted to an evolving marketplace with precision, clearly identifying themselves as the leaders of the future.
TachTech is one of the few integrators proven to deliver commercial and open-source software-defined data center solutions to an elite set of web-scale service providers. TachTech's understanding of next-generation technology for the data center, application performance management, and security makes them a standout leader the CRN NEXT-GEN List. TachTech earned several impressive awards in 2015 including joining the ranks for a second year on the Inc. Magazines Fastest Growing Private Companies in America, and CIOReview's Top 20 Most Promising Solution Providers.
"TachTech is growing at an incredible pace while maintaining service excellence. We share with our clients how to embrace the technology curve, and adapt people and processes to fully leverage the value next-generation technology offers. This enables our clients to focus on their core business. The CRN NEXT-GEN Award is further proof that TachTech is leading our clients in the right direction."
"As emerging technologies come to market, so do the new delivery models needed to support them. Agile integrators like TachTech are in demand now more than ever to architect new technology solutions to meet customer needs," said Robert Faletra, CEO of The Channel Company. "The trailblazing solution providers honored in this year's CRN Next-Gen 250 list continue to innovate and evolve to meet market demands and have clearly established themselves as the next generation of leadership in the IT channel. We congratulate the honorees named to this exclusive list for their achievements and look forward to following them in the future to see what they have in store."