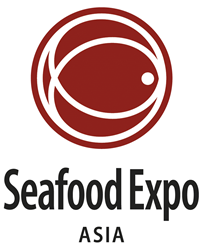 The New Product Showcase gives buyers...an opportunity to discover some of the newest products entering the market, identify trends in the industry and explore the latest culinary advances— all in one location
Hong Kong (PRWEB) August 19, 2015
The thousands of visitors coming from over 75 countries to attend Seafood Expo Asia this 8-10 September, 2015, at the Hong Kong Convention & Exhibition Centre (Halls 5B&C), will have the opportunity to preview more than 80 new seafood products that will be on display at the New Product Showcase.
"Over the three-day event, hundreds of exhibiting companies will launch their latest seafood products or services intended for the Asian market," says Ms. Terri Tsang, Show Director for Seafood Expo Asia. "The New Product Showcase gives buyers who are looking for new business ideas and products, an opportunity to discover some of the newest products entering the market, identify trends in the industry and explore the latest culinary advances— all in one location."
The below highlights some of this year's new products:
Frozen Prepared Greenland Halibut Steak, Koji Flavour
(Yen & Friends Enterprise Company Limited)
This delicate, flakey textured Greenland halibut steak is subtly infused with the delicious flavours of Koji, a traditional Japanese sauce made from a natural fermentation of rice yeast, water and salt. Easy to cook, the fish is frozen to preserve the freshness of the halibut with a Koji infusion that offers a distinctive Asian flair.
Frozen Australian Greenlip Abalone Meat "Abalone King"
(Seabo International Limited)
The Southern Australian coastline provides the perfect growing environment for these wild-caught abalone. Succulent and tasty, the abalone develops its flavour from the cold waters off these shores where the salt content is high, the water movement frequent and the supply of seaweed healthy.
Cuttlefish Ink
(Nortindal Sea Products SL)
A gourmet ingredient, this product is obtained from ink extracted from the natural bags of the cuttlefish. Combined with water, salt and a thickening agent that together undergo a thermal treatment, the ink adds depth and drama to most notably rice and pasta dishes by enhancing the seafood flavoring and infusing the coloring.
La Déesse Blanche
(Gabriel Seafood Company Limited)
This kind of oyster has a thick and crunchy meat that fills your mouth with a perfect balance between sweetness and salinity. It is characterized in taste by the territory in which oysters are cultivated, in Utah Beach, France.
Kaluga Sturgeon Caviar
(Chunan Qiandaohu Xunlong Import and Export Company Limited)
Originating from the wild sturgeons of Heilongjiang province in China, this medium to small grain-sized caviar is derived from the roe of Kaluga that has been artificially cultivated for 11 to 15 years. Rich and distinct in taste, its colour varies from shades of pearl grey to greyish black with a finish that is smooth and buttery.
Hoki Fillets FIAB
(APFT Trading Hong Kong Limited)
Certified by the Marine Stewardship Council as sustainable seafood, these Talley's hoki fillets are an excellent source of protein and Omega-3 fatty acids. Versatile to most methods of cooking, the hoki which live at depths of 300-900 metres off the pristine waters of New Zealand, flake easily when cooked and are ideal for a wide range of recipes.
Organic Blue Shrimp
(Crustrade Pte Limited)
Blue Shrimp is a unique species cultured and processed in a pollution-free country. It has a distinct color and great texture and is free from antibiotics, preservatives, harmful bacteria and heavy metals.
Roasted Seaweed
(Nantong J. Top Foods Company Limited)
The yaki sushi nori roasted seaweed with its trademark green colour is perfect for sushi and family curing, as well as for food processing, rice balls or served as a condiment.
To view a complete listing of the seafood products that will be featured in this year's New Product Showcase, please visit http://www.seafoodexpo.com/asia/en/expo-highlights/new-product-showcase.
About Seafood Expo Asia
Formerly called the Asian Seafood Exposition, Seafood Expo Asia is a trade event where buyers and suppliers of seafood from around the world come together to network and conduct business in the lucrative Hong Kong and Asia-Pacific markets. The event's sixth edition takes place from 8-10 September 2015 at the Hong Kong Convention & Exhibition Centre in Wanchai, Hong Kong. SeafoodSource.com is the exposition's official media covering industry news year-round. The exposition is produced by Diversified Communications and is co-located with Restaurant & Bar Hong Kong. http://www.seafoodexpo.com/asia.
About Diversified Communications
Diversified Communications is a leading international media company providing market access, education and information through global, national and regional face-to-face events, digital products, publications and television stations. Diversified serves a number of industries including: seafood, food service, natural and organic, healthcare, commercial marine, technology and business management. The company's global seafood portfolio of expositions and media includes Seafood Expo North America/Seafood Processing North America, Seafood Expo Global/Seafood Processing Global, Seafood Expo Asia and SeafoodSource.com. Diversified Communications, in partnership with SeaWeb, also produces SeaWeb Seafood Summit, the world's premier seafood conference on sustainability. Based in Portland, Maine, USA, Diversified has divisions in the Eastern United States, Australia, Canada, Hong Kong, Singapore, Thailand and the United Kingdom. For more information, visit: http://www.divcom.com
# # #
Editor's Notes
Please note that this press release is accompanied by photographs. To request a copy of these images, please contact Janet Middlemiss on (852) 9195 7829 or at janet(at)jemworldwide(dot)com.
Media Contacts
For media interviews or further information on Seafood Expo Asia, please contact:
Hong Kong
Janet Middlemiss
JEM Worldwide Limited
Tel: +852 2857 3832
Mobile: +852 9195 7829
Email: janet(at)jemworldwide(dot)com
USA
Jonathan Bass
Diversified Communications
Tel: +1 207 842 5563
Email: jbass(at)divcom(dot)com